Nice work Denis
The last line was a killer!
I honestly don't mean it to be an argument, all I'm trying to say is you guys are setting a standard for a breed, so don't shoot at the moon, or yourselves in the foot. The breed will move on, whether that being forwards or backwards. Just ensure it is documented. For instance as I was saying about the points C/GM made. If the standard says one thing, then don't add your own bit until you have founded a breed club, formed a committee, then thrash out out what standards are desirable and what are attainable.
Here is the instance, the picture below of a blue hen, that featured as the desired type, from Edition 2 through to edition 4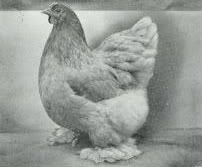 Then this is the bird type to acquire in the 5th edition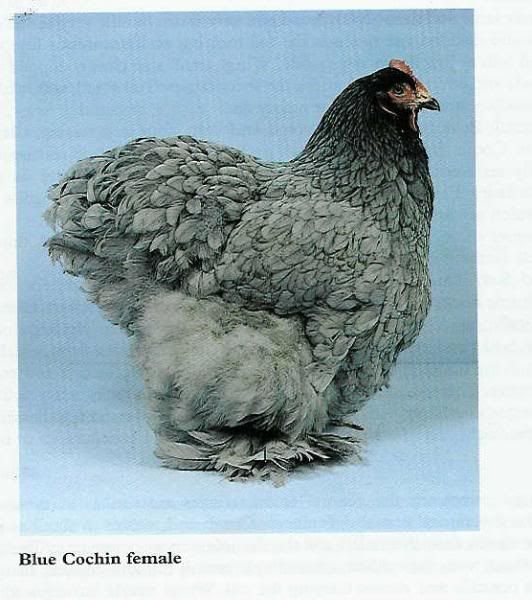 In the sixth edition if anyone has it the cock birds are horrendous, but this buff, has unsuitably had her colour edited to impress.

Look at the lovely rich colour of my cheating birds. It took my about 10 seconds with more time it would be a more professional job! You can see the same picture ealier with the real tone of colour
But the total change in the look of the bird visually has not been supported by changing the text by one syllable. So you can read the text of the standard, then look at the photo, and you would think you are talking about two different breeds.
Tim
_________________
http://www.coachhousecochins.com
Make your words soft and sweet, as one day you might have to eat them!