now i bought 3 sorts of tags to see what they are like. the green ones are duck tags which you need an applicator for and i accidently bought them but as yet may need them for the large indian game.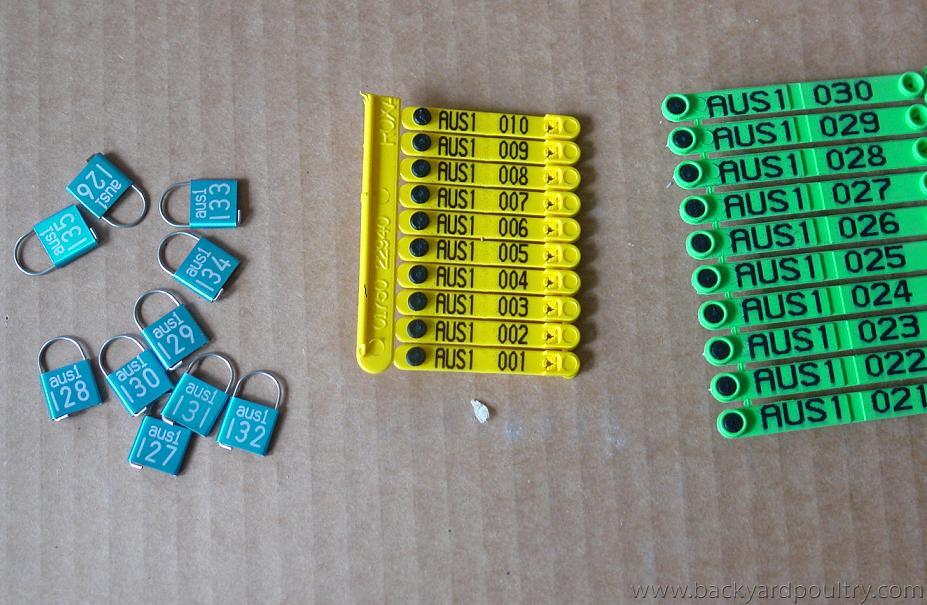 here is what the underside of the plastic tags (green and yellow pictured):
here are the padlock type ones closeup: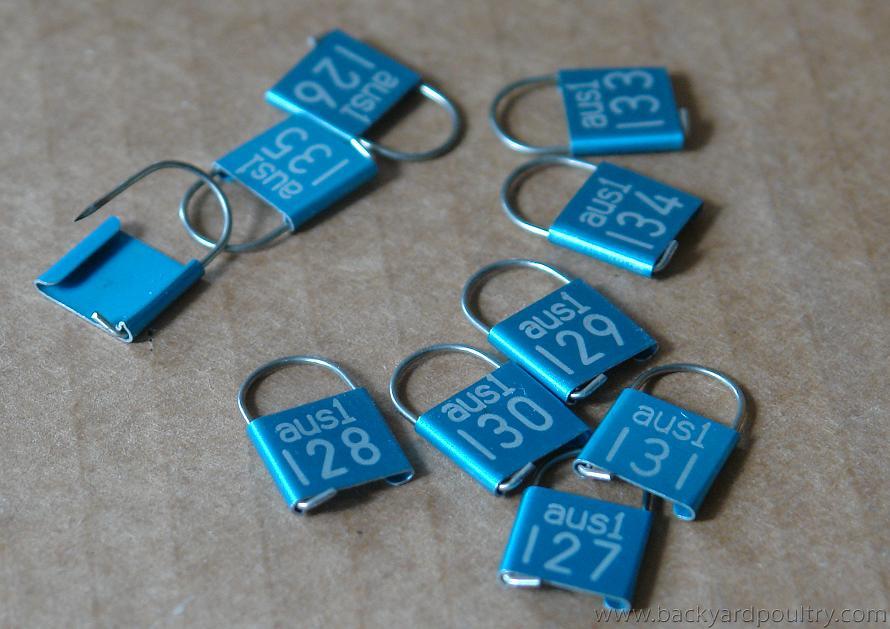 now they come in packs of 10. the come with no instructions. so what i am asking is:
1 has anyone any experience with these?
2. which do you think are the best?
3. how best do i apply them?
4. does bantam, large fowl or duck need special sizes like for example would the large indian game, malay or aussie be more suited to the duck variety.
5. can somone put up a photo of them in use, especially those padlock ones and give a critic of them?
6 is there any best age to apply them?
7. and i am sure i can think of a million other questions with time.
i will try and put some photos up of them being applied. me thinks i might need 3 people though.