another colour pattern i am working on is the pile and chamois. both colours use one dose of the gene dominant white. seeing the colour is not standardized in pekins there is no set demand on what it should really look like. here is a cockerel i think heis wheaten based but also he appears to be cuckoo. i will only know when his chickens hatch: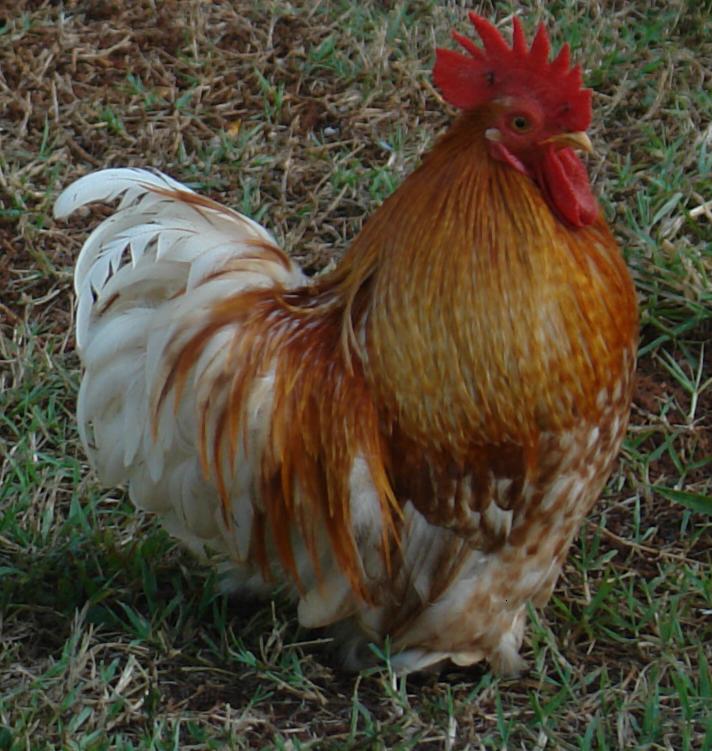 here is a hen that is eb/partridge showing quite good lacing: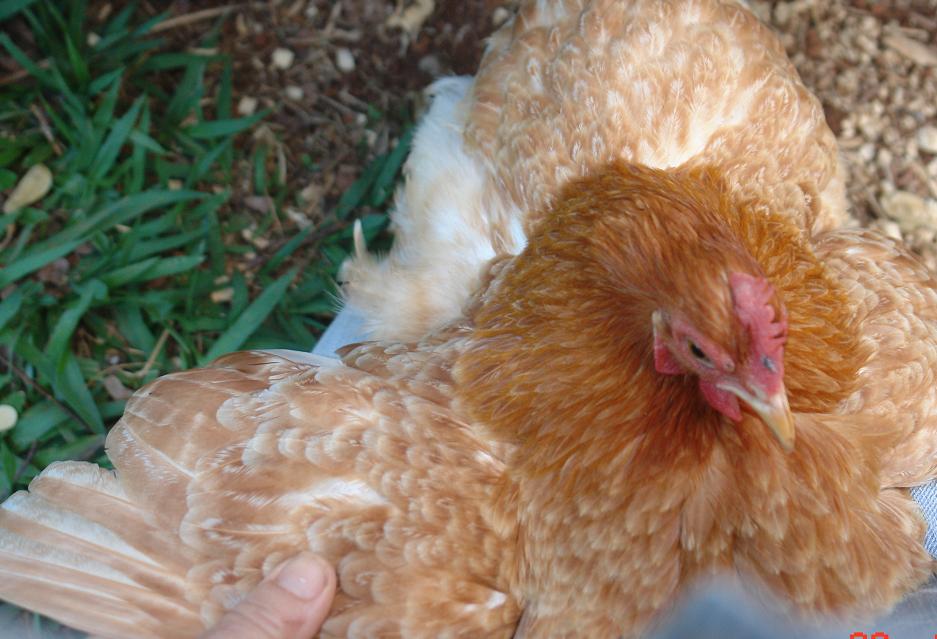 lacing up close: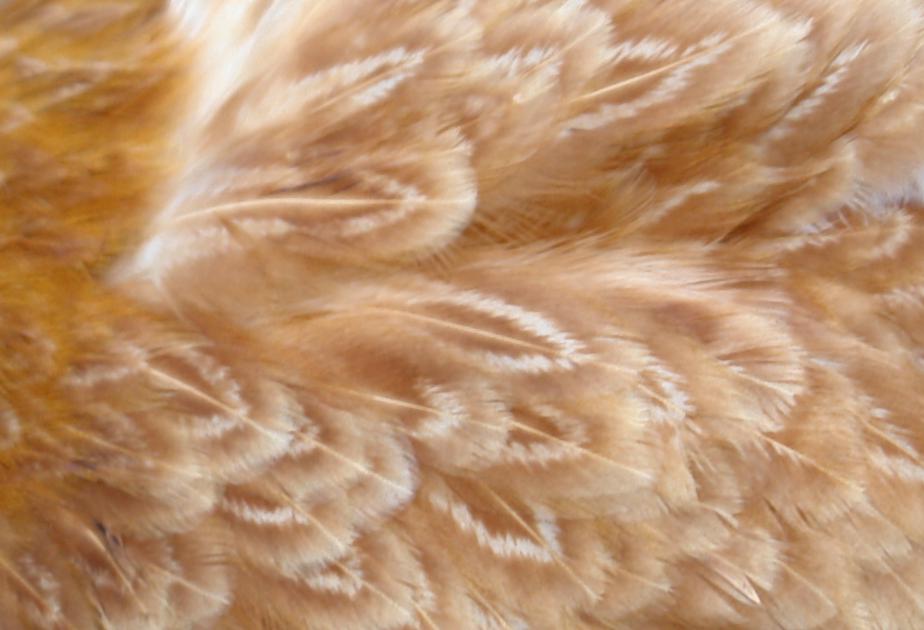 the dominant white is from indian game, the hen feathering from the sebright. 5 years of work up to now.