Thanks for your detailed reply Raf! Especially the photos. The first photo of that roo gives me faith that their backs may improve, even if they aren't perfect. I'm happy as long as they are reasonably close to the standard.. I don't want to show, but I would like to breed some nice birds.
I took a close up of the silvers comb, would you mind telling me what I should be looking for? I thought his comb was more 'normal' than the golds, who's looks like he just has a big blob on his head! (But I know very little, and the wyandotte handbook only skims over details about the comb).
I don't plan on breeding silver over gold, I hope to have a couple of pens of each eventually. That's not to say I wont run the odd experiment!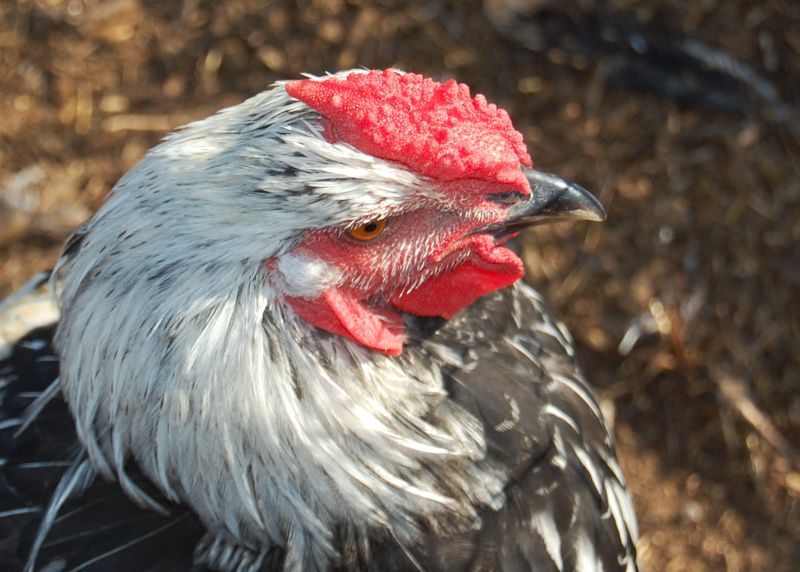 I took some pictures of each roosters future wives, any criticism or comments of them would also be appreciated.
One of the silver boys future wives. She doesn't have a split breast, her feathers are just a little ruffled.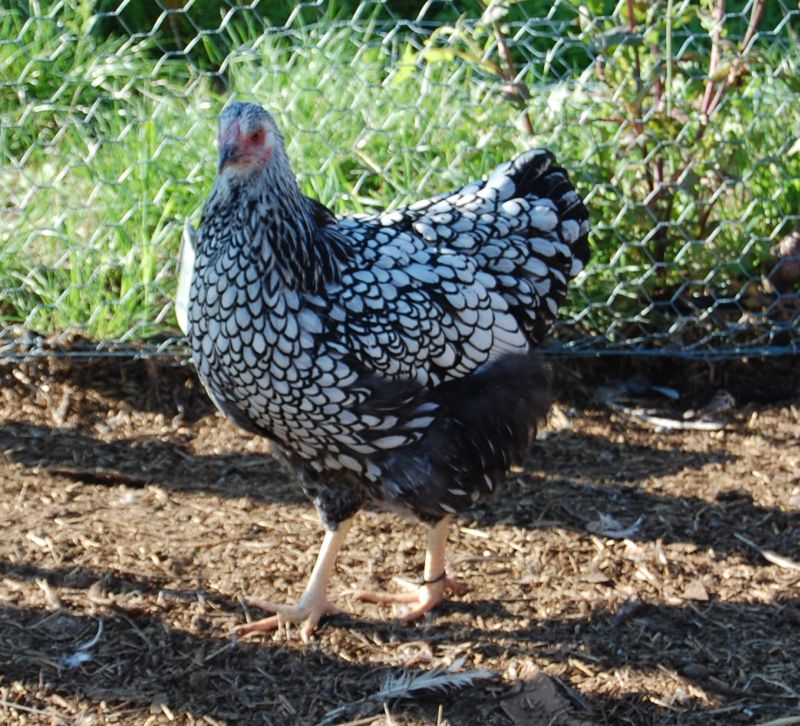 A couple of the goldies girls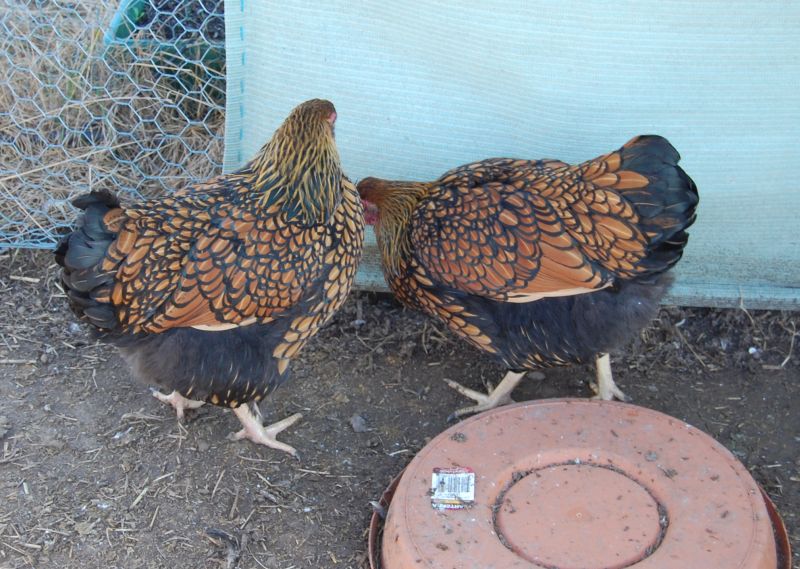 _________________
Cheers, Michelle
slightly obsessed with wyandottes..must stop hatching chickens!
http://shellspoultry.com