Poulet wrote:
If we assume the latter, then could he have had a male sibling that was Bl/Bl, S+/S+ (yes I think so) and would that look like white all over? (again, yes, I think so.)
I have a photo of the white boy on BYP somewhere but he really did look to me like pure white all over. Without any knowledge of the genetics, I would have called him a white Wyandotte, but I'm definitely no expert.
Splash laced silver wyandottes don't appear white all over.. I have attached a photo of one below. This photo is taken from cottagegirl's gallery; I have since bought this fellow off her. He is actually a splace laced silver split for gold.
I would tend to think that is there was solid white birds that definitely came from the same parents, then there must be more than blue breeding going on. Your eggs weren't from several pens were they?
Poulet wrote:
So my "buff laced" boy must be Bl/Bl (giving the splash or white-looking lacing colour) and either s+/s+ (pure gold) or S+/s+ (gold split for silver).
Roosters can't be
gold split for silver
.. they have to be silver split for gold (that is they appear silver, as it is the dominant gene).
infoaddict wrote:
If you pop up some photos, the expert 'dotte people can have a look and provide comments.

I think it is definitely time for some photos; that way we can work out if it is buff laced, or splash laced gold.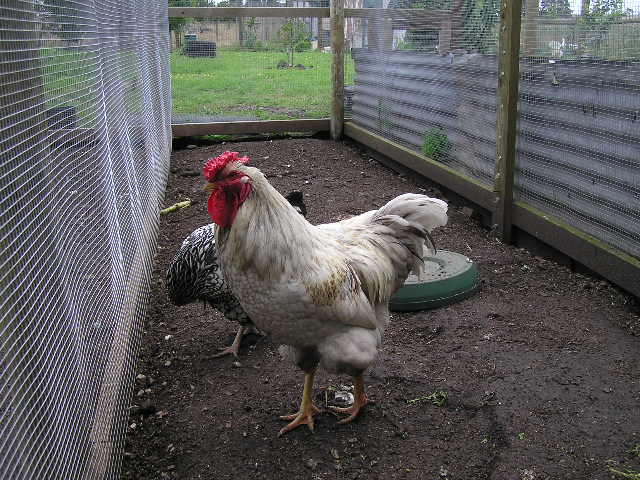 _________________
Cheers, Michelle
slightly obsessed with wyandottes..must stop hatching chickens!
http://shellspoultry.com