Hi from the USA,
That's great that you are trying to recreate the Ayam Cemani. Not a bad start either. You should try adding sumatra or other gypsy faced chooks to the mix and add an oriental game fowl like asil/aseel/, Thai, Ga noi(just not malay or indian games/cornish) to the mix as well for the body type. Old english game or pit games just doesn't have the right body type. The gypsy face genes cross with an already fibro bird like your silkie crosses above, will enhance the pigmentation even more in the offspring.
This is a young pullet I had, that resembles the Ayam cemani, but isn't one. She is single comb and fibro-melanistic though out. She is a fibro-melanistic bird with parentage origins from SE Asia(Laos).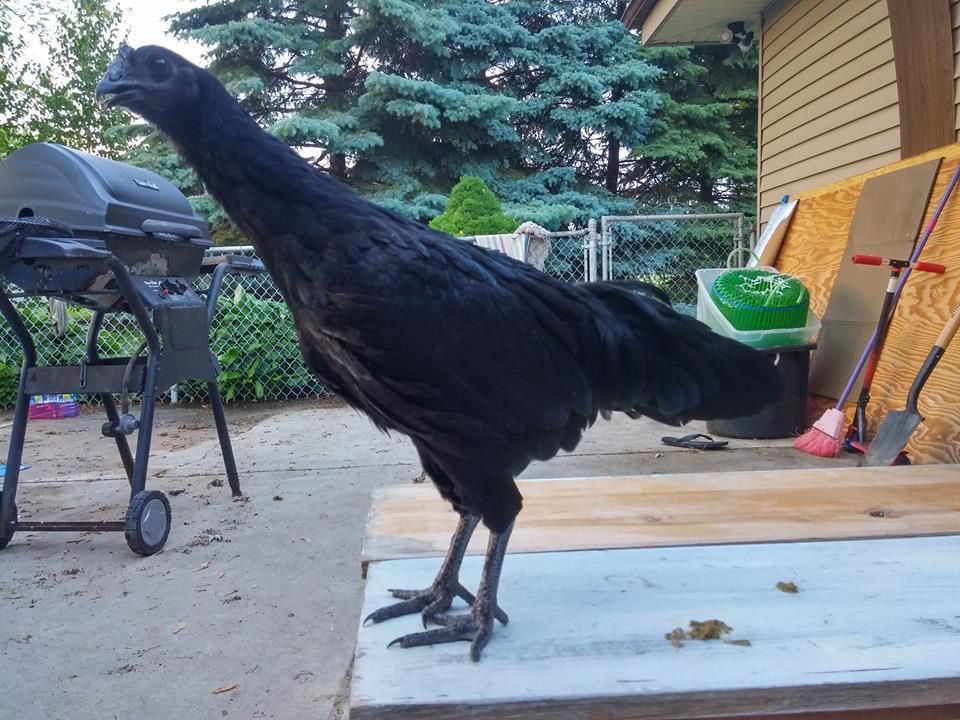 http://s1057.photobucket.com/user/sengt ... sort=3&o=0
Oh yeah, the male counter part is always the hardest to get good pigmentation on them. The female seems to carry the fibro genes better. But with selective breeding/culling and many generations, you can make the males just as dark as the females too.