I have moved my coop recently and I covered the original bed with straw. Watered it in very well and within a week, there were so many worms under the straw.
I would show off to my fellow gardners by just blindly reaching in and grabbing a handful of black soil and about 10 worms. My guess is, if the worms are in it, its fine for planting. I have just planted corn because I belevie it loves the nitrogen. But then the have composted so much garden waste, weeds and mulch using the deep bed method that it probably has cooled down already.
In the image below you can see the coop on its new bed, way up the back of the garden. But the most recently used bed is the one furthest away on the right (there are only two oni that side). You can see its piled with straw.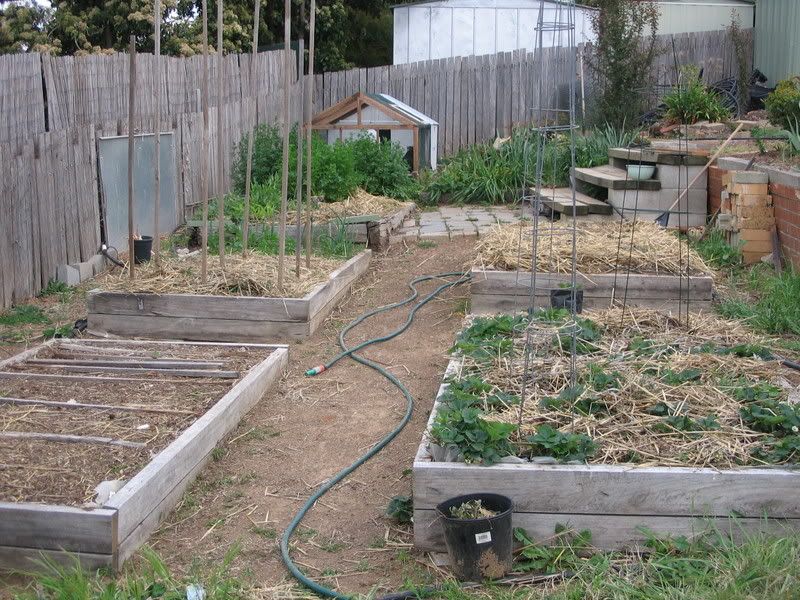 This is the coop the day after moving it. The girls are ready to start the process again, you can see how excited they are. I had been using this bed as my compost pile over winter and when they got in , i reckon they didnt stop eating bugs for about two hours. Turned all the compost into the soil too. The soil is currently about 4 inches below the coop bottom rail and when the compost "settles" at the rail hight I will move it again.
I will let you know how the corn goes.
Cheers
Raf
_________________
Breeder of Blue Laced Red Wyandottes.
See
www.bluelacedgold.wordpress.com
for details