There is a Poinciana to the south of me and at the weekend it was lopped by my neighbour. I had reckoned it would be only a matter of time before he would need to trim it as it was beginning to overhang their house and drop leaves there apart from being several metres into my "food garden" and pushing over and shading my banana clump and pawpaws. I quite like having it as part of my borrowed landscape. The fellow doing the trimming had a you-beaut little chainsaw on a pole which he used from ground level. As I've still not filled all my raised beds one in the area is still more or less being used as a compost bin and the foliage went into that while the branches under 7cm diameter will go through my Greenfield Piecemaker. The lopping didn't disturb the chooks very much except when they had to dodge out of the way of some of the bigger branches coming down. A few pics:
The lopped tree in neighbour's place to the south of me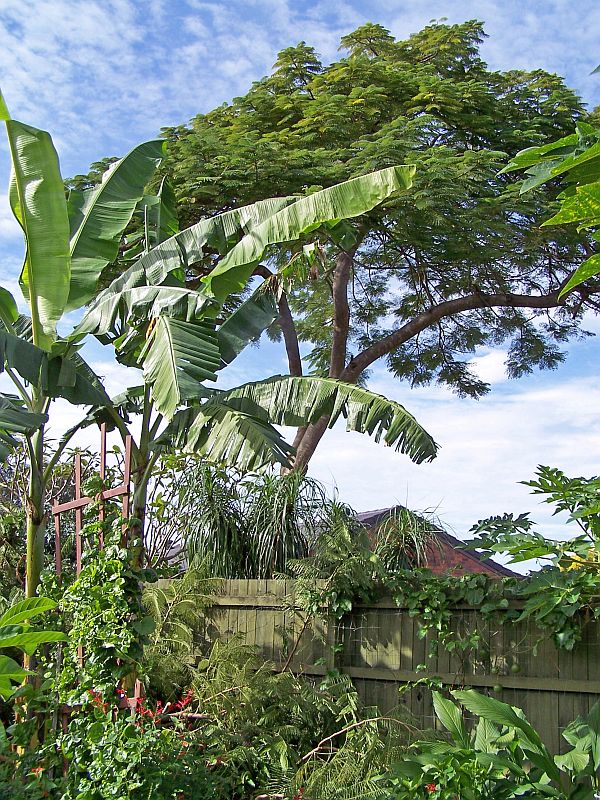 Remnants of once-thriving banana clump, lucky pineapple and inquisitive chook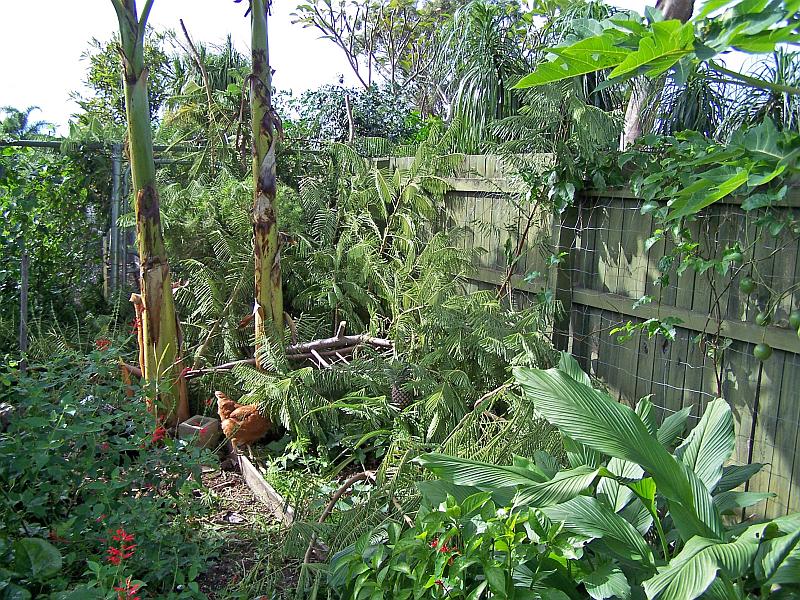 A few hours later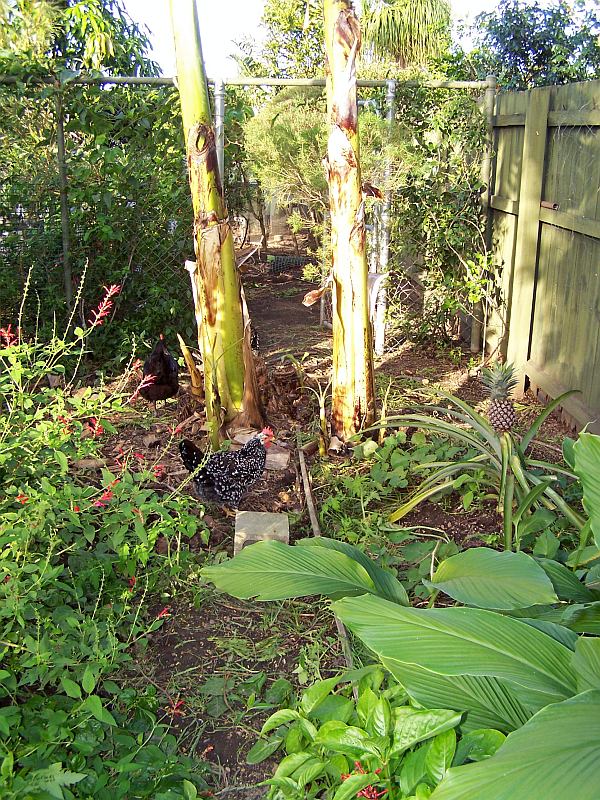 Foliage to fancy compost bin
Big Blue with feed for Mr Greenfield (chipper)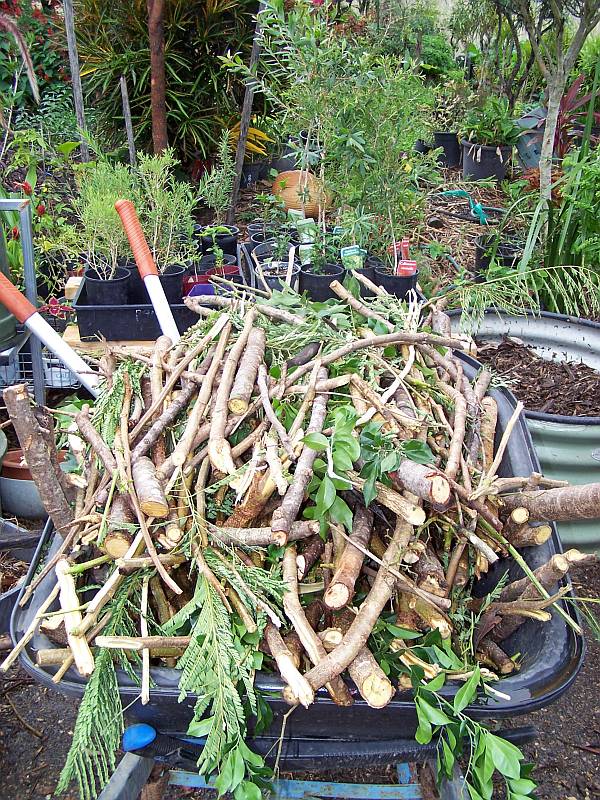 And a lot more work to be done.