Very dry here at Gold Coast too John. My flame tree has only started to drop a few leaves in the last couple of weeks. It is sheltered on the East side by neighbour's house and recently a boundary wall. My lacebark, another Brachychiton is in flower now. This is a photo, taken in mid-Sept 2010, of one of them, so they are a couple of months later this year:
Brachychiton discolor aka Lacebark in eastern poultry run
Lomandra longifolia
Grevillea 'Sylvia'
Thyme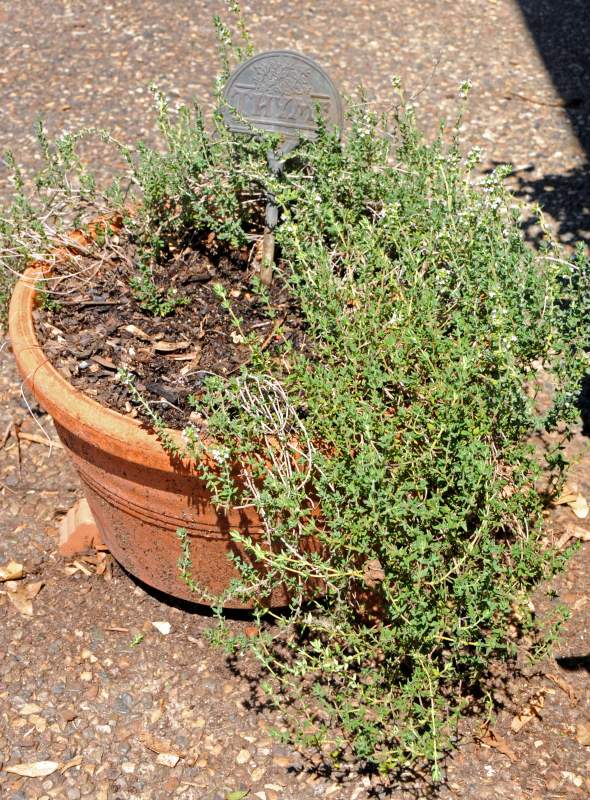 Pink Hippeastrum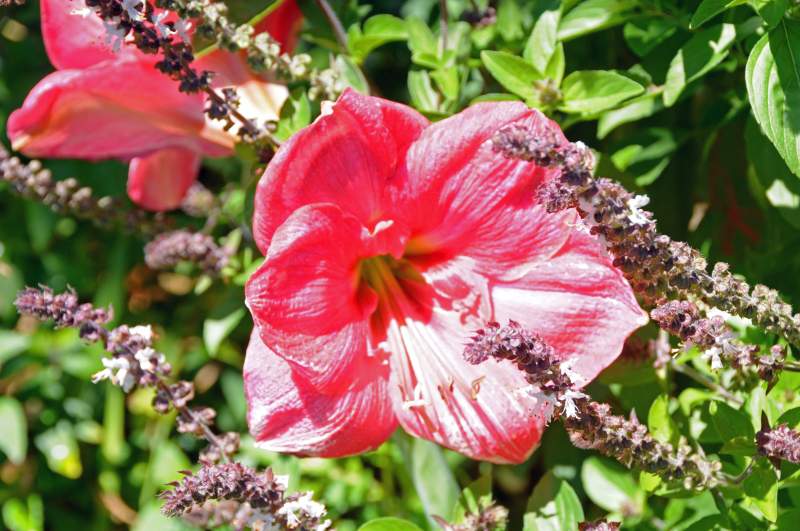 Hardenbergia violacea aka "Happy Wanderer". Nearly finished now, just took some seed pods off.
Grevillea 'Coastal Twilight'
Graptophyllum ilicifolium aka Holly-leaved graptophyllum or even Holly-leaved fuchsia
Self-sown nasturtiums in various colours. This is one of them.
Cleome - readily self sows - almost weedy
Arum or Calla Lily
Another graptophyllum, same species, different location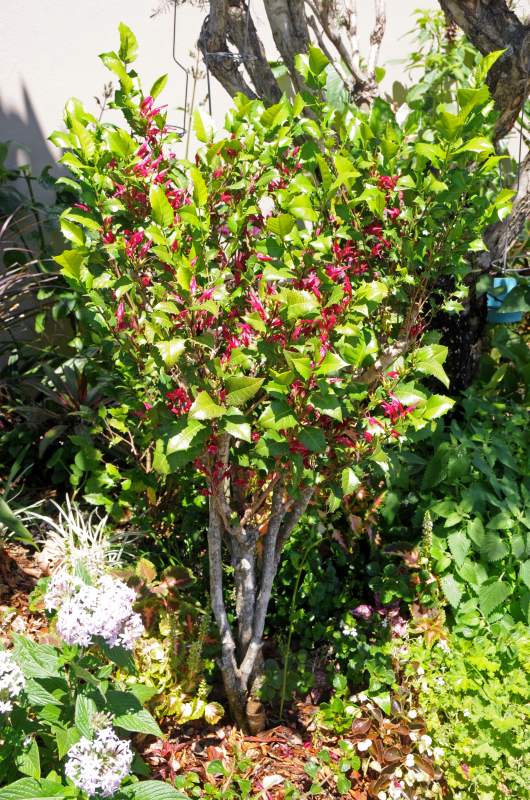 Some other pics taken but not yet uploaded.