Hope these dont show up as links as i know there annoying, but heres is Hopefully Photos of each of my Muscovys!
20 birds in total and mum says i have to many! I dont think so lol
Here we go, We start with the Drakes first: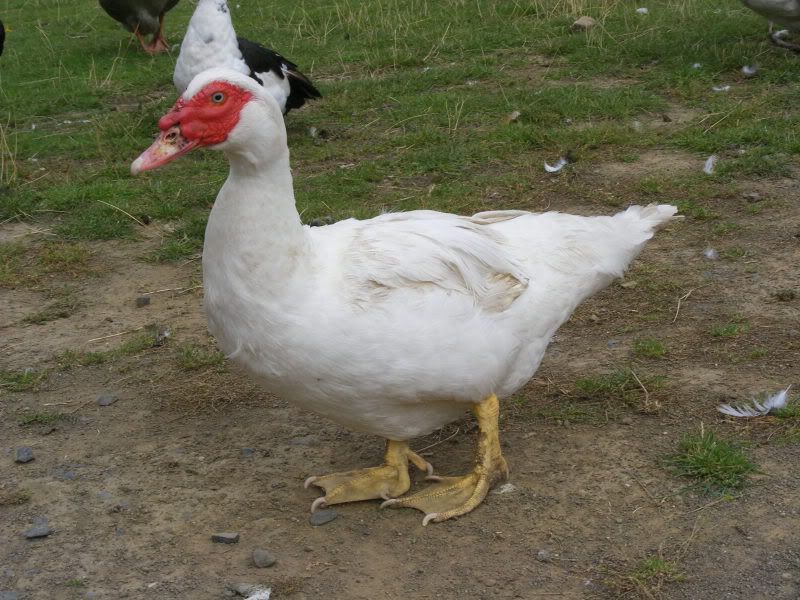 Some of you may remember this boy when i put pictures of him up just after i got him, Hes from meat stock
Blue & White drake from Dr Harry Cooper (My purchase at Longford Auction) Has Lavander in his breeding
Blue & White Drake Purchased from Ranelagh sale in Huonville tasmania, Paired with below Blue/Lavander duck at time of Purchase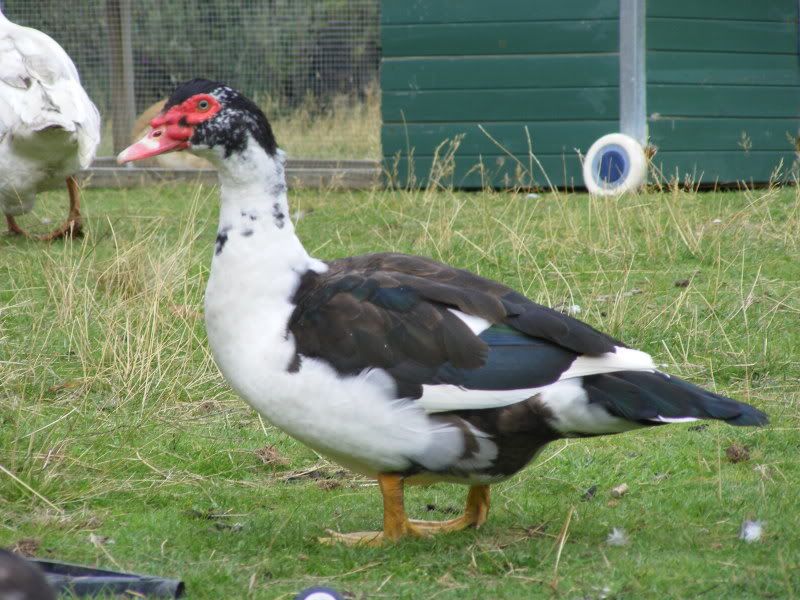 I think this boy is a Bronze & white?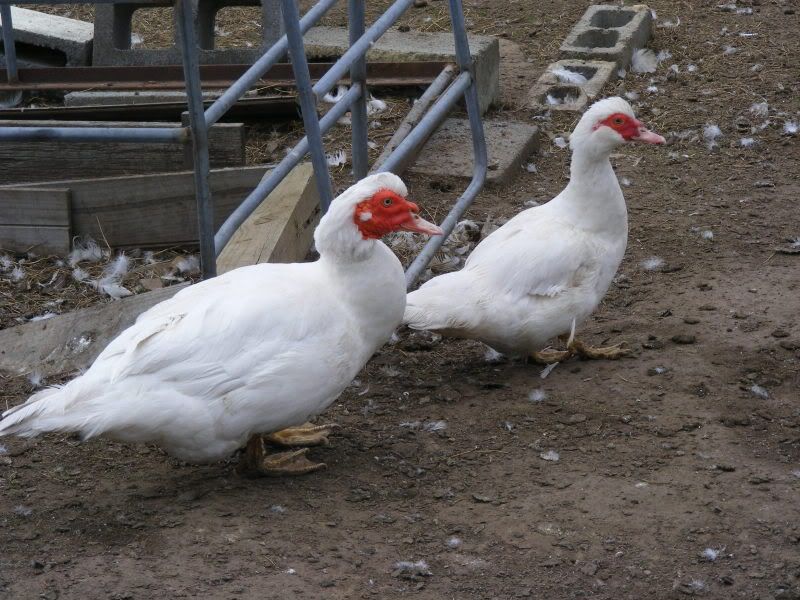 Pair of Whites, Were used by my uncle to breed his meat birds
Ducks: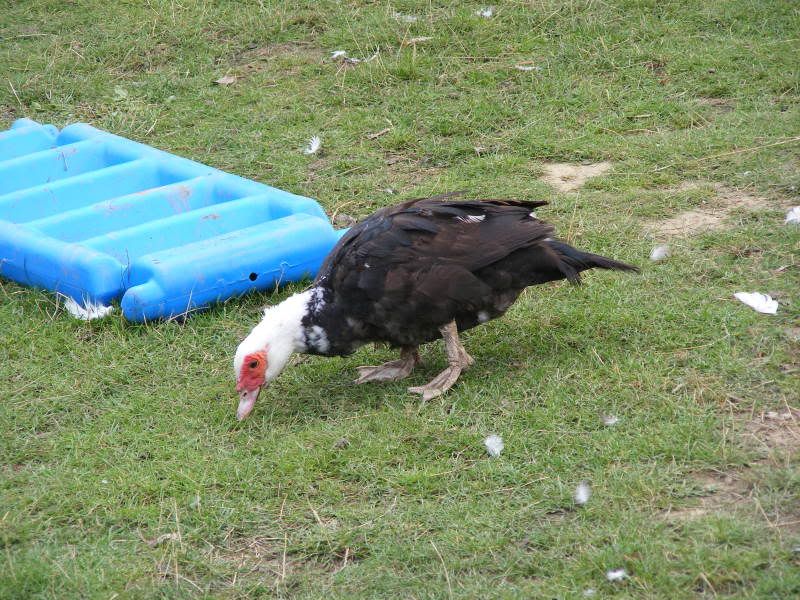 Black & White Duck from Dr Harry Cooper (Duck paired to above Drake at Longford) Would be in my opinion my best Female in terms of Size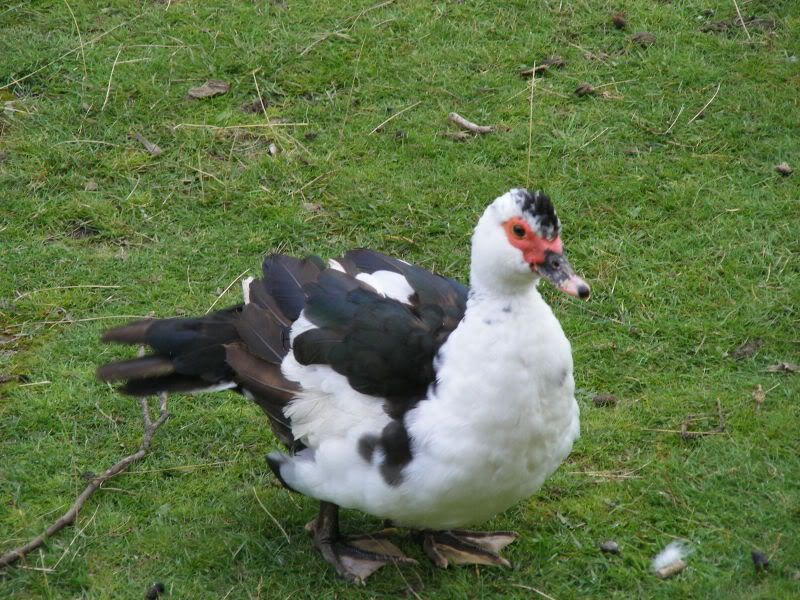 Above is a Black & White duck i rescued about 3 months ago from Brighton in tasmania, She was living on the river with a few other muscovys and ducks but this poor girl was in shocking condition.
White Muscovy Duck - Bought this girl along with 2 other white females from a couple on a farm whos son bought alot of Show birds then never did anything with them.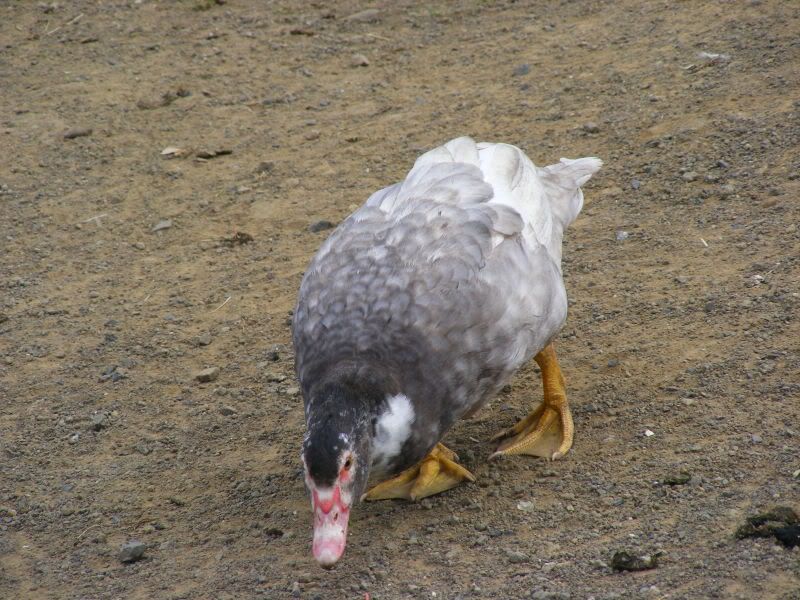 I think this bird is lavander? I have 2 others the same as this all sisters, Or is she a silver? She does look blue in the pic but dosent look like my Blue and Whites? Opinions please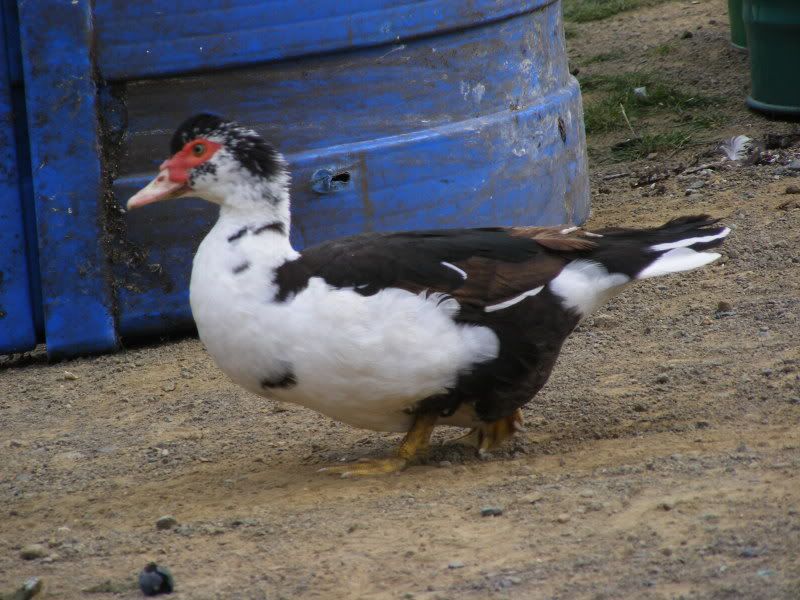 Black & white (Has a lot of chocolate coloured fethers comming through this moult shes 2yrs old, this bird and her sister are the last decendants of my original pair of Mussies
Black & White duck (Same place as White Duck)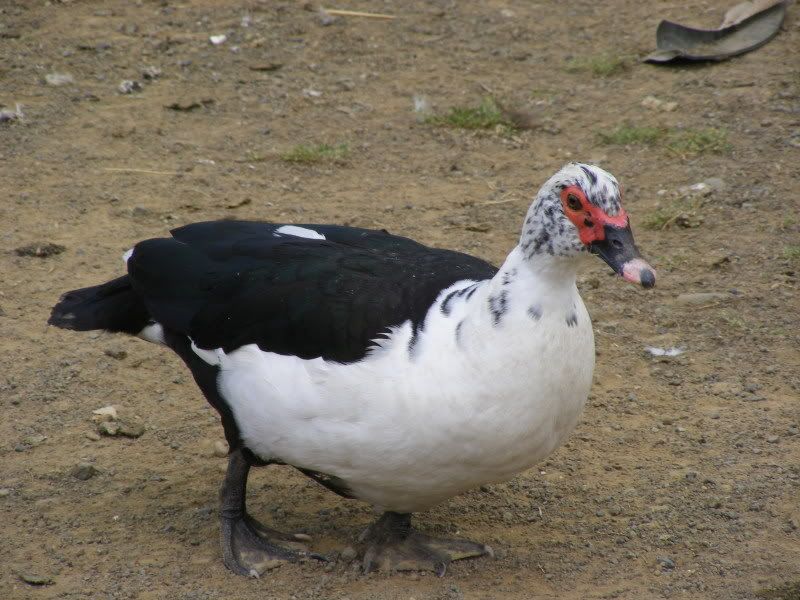 This is maggie, She belonged to a friends mother who then sold her onto me, I then passed her on and regretted it since they day i let her go, 2 years later i received an email to say if i wanted her to take her because she was a tad naughty with removing Roosters tail feathers, So shes back to stay for good this time!
Im going to Continue to load pictures of the other birds up through out the day as my Pc is that slow, Please give me your opinions on there Show prospects and who you think should be bred with what, as at the moment i have all 20 running together,
Cheers