here's a few pics, a couple you may have seen before in other threads.
these are what you would call designer ducks and are a demonstration of what can be achieved once you get your head around colour genetics
colour form is Blue Trout, which is Light phase mallard with single blue dilution.
this is a non standardised colour and we're calling them Blue Rouen Clairs.
blue rouen clair ducklings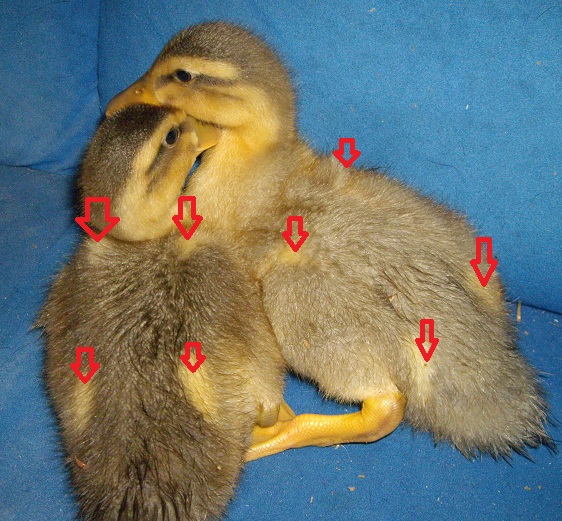 blue rouen clairs in first feather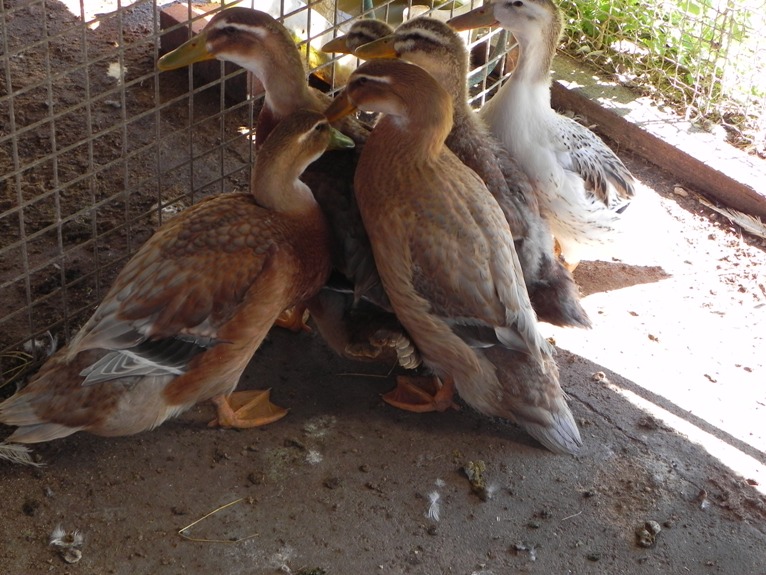 and blue rouens clairs almost in full colour, second set of feathers, another week should have them looking alittle neater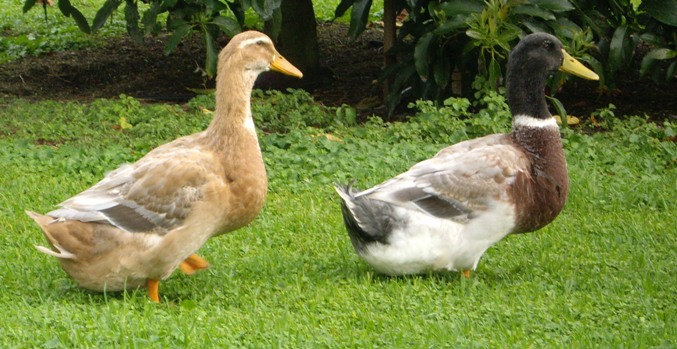 and for comparison here's what the standard rouen clair looks like
light phase mallard, NO blue dilution