here are some pics to give you an idea of what we're playing around with, all the birds in the following pics have come about by firstly crossing an RC with a Saxony, and then using the young, havent used the silver appleyard or any other bird to create this group.
group pic of light phase birds, poor angle as the lights bad in this pic, but does give an idea of size and type.
young RC drake front right, back centre young RC duck, middle left Blue RC(blue Clair) Drake, middle right behind RC drake is a Blue Clair duck and that leaves an average saxony female in about the middle of the group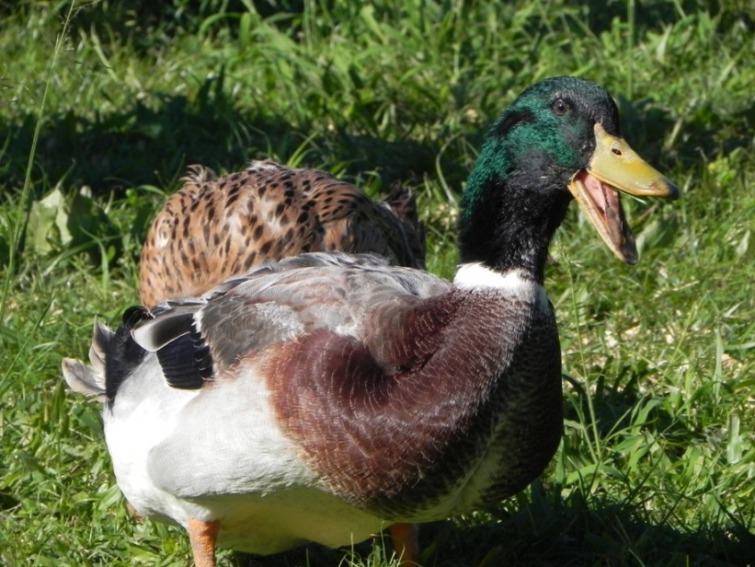 young drake, at 17 weeks old, needs another week or so to be fully feathered in first adult colours, young duck behind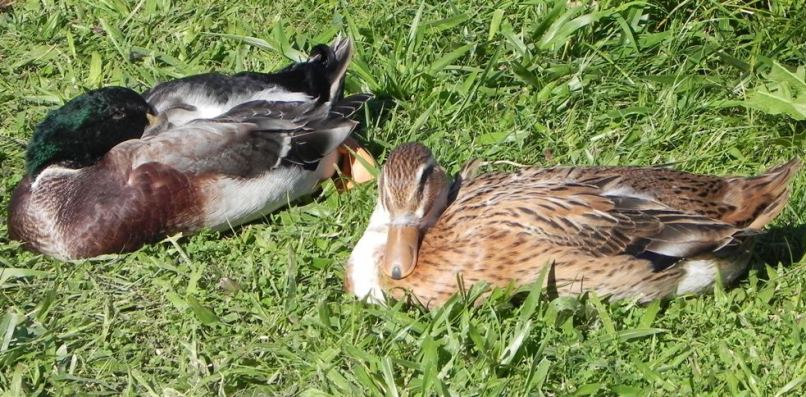 same 2 birds as previous pic, whats left of the white on the chest of the female will disappear over the next week or so, the drakes head will improve to a solid green over the same time.