this book should be in every pekin keeper/breeder's/judge's bookshelf: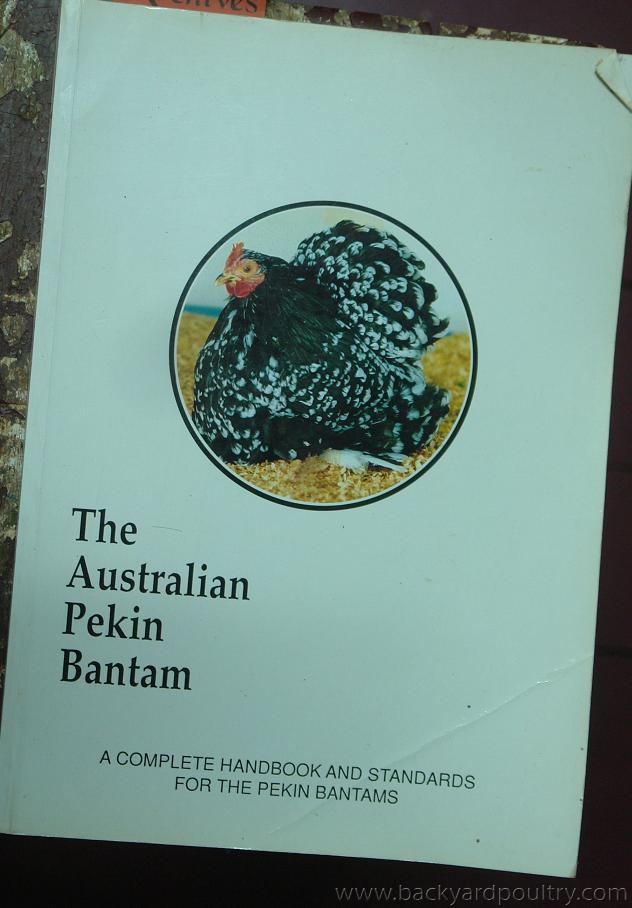 now i am not pushing anyone's barrow on this book but if you want to know anything on the pekin bantam i recommend it as the only book available (other than my own which is not available) that is of any real use. it was my bible fo many years. the only reason i do not read it now is because i think i have memorized it.
i have 2. othe second i found cheap in a secondhand book shop years ago and decided i wanted two. my first book is scruffy with stains all over it from coffee and wine glass stains to muddy dog prints. the corners are dog eared and the binding is tearing. i even wrote an ignorant note in disagreement on the gentics of white which i scrubbed out due to my embarassment of my niavity. i would not part with this one for the world.i almost gave it away once but thank goodness i did not as the person was undeserving.
GET IT!