* Entries For BYP's 1st Online poultry show close on
Thursday 31st May 2007
* You will probably need someone to help you take the photos (Extra Pair of Hands).
* 4 or 5 photos will be required of each entry
1st photo: SIDE VIEW
2nd photo: FRONT VIEW
3rd photo: CLOSE UP HEAD SHOT
4th photo: EXTENDED WING PHOTO
(can be one or two wings stretched out).
5th photo: optional extra
photo of a feature you would like to highlight or add in as an extra. (Eg, closeup of markings, undercolour, spur etc)
NOTE:
* To give an idea of size,
please include a standard 375ml aluminium can (coca cola, fanta, solo etc) in either photo 1 or 2
.
* Photo 1 or 2 must also clearly show the legs, feet and toes
* Image size should be big enough to view clearly as full screen (if unsure, bigger is better)
* As its our first show, a limit of 10 entries per person
* first show is
free
to enter, (but a small donation will be gratiously received)
entries can be sent on CD to:
BYP
P.O. Box 7
Tallangatta, Vic 3700
Australia
or email them through to me, one pic at a time.
Include:
Name you wish to exhibit under: ____
Breed name:_____
Colour/variety:____
Gender: Cock/Cockerel/Hen/Pullet
Size: Bantam/Large
Class number:____
schedule of class numbers
* Every entry will receive a comment from an accredited judge (will announce who the judge will be shortly)
* All exhibits will be displayed on the BYP website
* Judge is
Michael Holmes!!
VFPA accredited All breeds Judge, and well known breeder and exhibitor of waterfowl and dryfowl
* sectional winners could include (open to suggestions??)
Ch Bird, Res Bird
Ch S/F bantam, Res S/F bantam
Ch H/F Bantam, Res H/F Bantam
Ch S/F Large, Res S/F Large
Ch H/F Large, Res H/F Large
Ch Waterfowl, Res Waterfowl
Ch Rare Breed
Encouragment Award
I will put two examples below: (your photos will obviously be much bigger images these)
EXAMPLE 1
1st photo (note the aluminium can)
2nd photo
3rd photo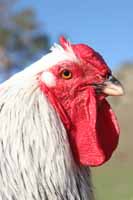 4th Photo
5th Photo (optional)
EXAMPLE 2
1st photo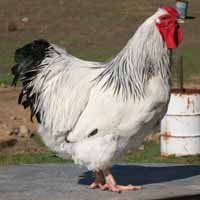 2nd photo (note the can)
3rd photo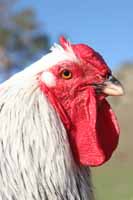 4th Photo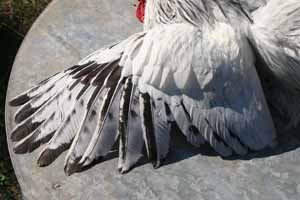 5th Photo (optional)