Quote:
I've got a second incubator arriving this week
Oh dear! You've got it bad.
No, your birds aren't coming from me.
This is what a white crested blue rooster looks like - there would be better examples than this, this is just handy on my computer. The darker blues are preferable than the lighter ones as the colour fades over generations. It's also better to have as little comb as possible.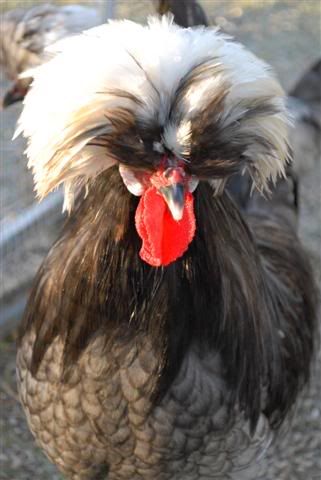 And a white crested black. This one has a little too much colour at the front of his crest: