Hi.
8 weeks ago I hatched 3 croad langshans. By comb/wattle development the cockerel is absolutely clear:
But out of the other two, both have almost identical comb and wattle development (in fact the down-tailed pullet has a slightly redder wattle), but the other has very cockerel-like stance and has also feathered up a bit more slowly than the obvious pullet. (Yet still faster than his/her brother.)
Here's the definite pullet. She has a very rumpy stance, but that's just her conformation, not cocci.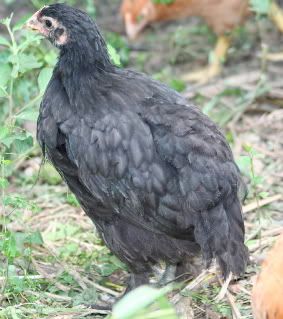 Here's a front view of the definite pullet, so you can get a better look at the comb/wattle development: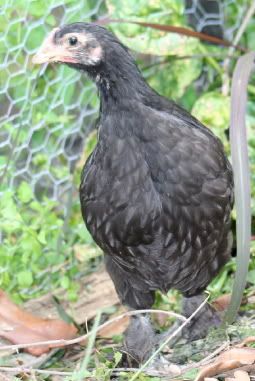 Here's the cockerel in front; the not-sure bird is behind. Compare combs...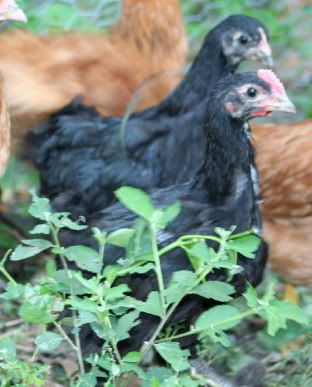 Question: if the rear bird is a 'he', shouldn't he have a more advanced comb like his brother? Also 'his' feathers are round-ended so far, whereas the obvious cockerel's saddle feathers are more pointy.
Here's a side shot of the maybe bird, looking more like a cockerel than earlier:
I know these aren't the greatest photos, but could anyone tell me whether the mystery croad might be a pullet, or does it seem more likely I have 2 cockerels?
Thanks all.