This Australorp was given to me as a cockerel by some people in town that couldnt keep a rooster.
They got a few pullets (apparently they were Barters chooks if that helps) and this one was 20 weeks old when I got it and had noticably more size, tail feather, comb and attitude than its sisters so it was guessed to be a boy.
Now about 4 weeks on and in with my Isa browns it still looks and acts the same. Its really only low in the pecking order and no attempts at crowing and no spurs.
Ive seen other Australorp boys only a a couple of months older doing all the boyish things you would expect from a young rooster.
My dad who grew up on a comercial chook farm of all Australorps reckons he should be crowing and struting by now so im unsure as to what it really is.
Here are some pics....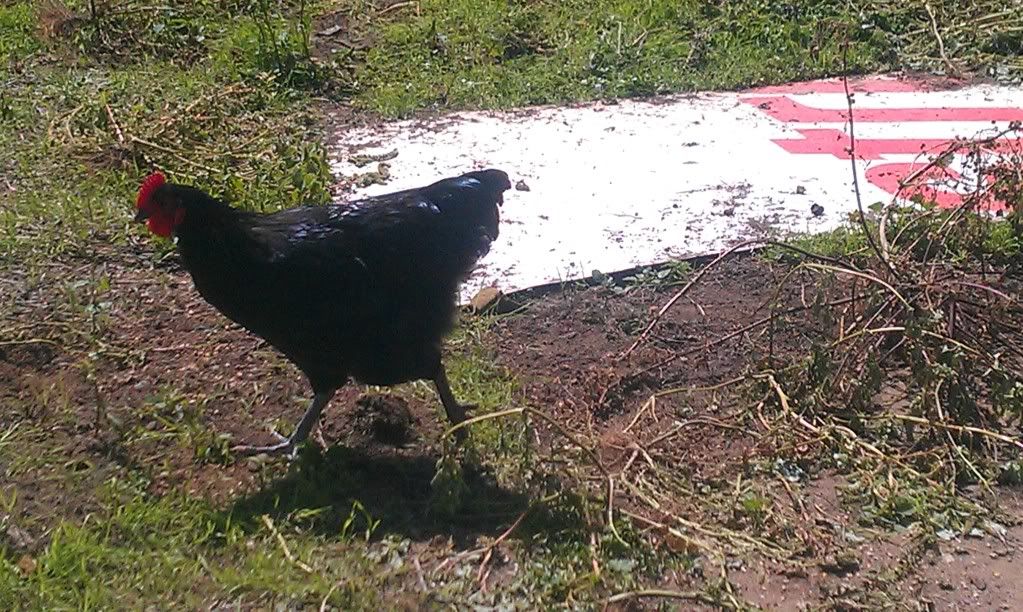 Maybe not the best photos but im sure you can get the picture. it doesnt look as big in these pics but it is easily double the size of the Isa browns.
============================
Breed & age added to title. ( Will help with Indexing)

D.

========================================