It's looking increasingly like 3 of the 6 pullets we bought in early Feb are roos. sigh. 'The Captain' went back a while back and then I started to look squinty eyed at 2 of the others. You might laugh I have left it so long but noone is crowing, mounting, being gentlemenly to the ladies
so we have just be enjoying the status quo. I suspect we are running out of time though.
First up, Shirley the light sussex. Approx 26 weeks old
Compared to Laverne, just out of shot and same age, Shirley is monstrous.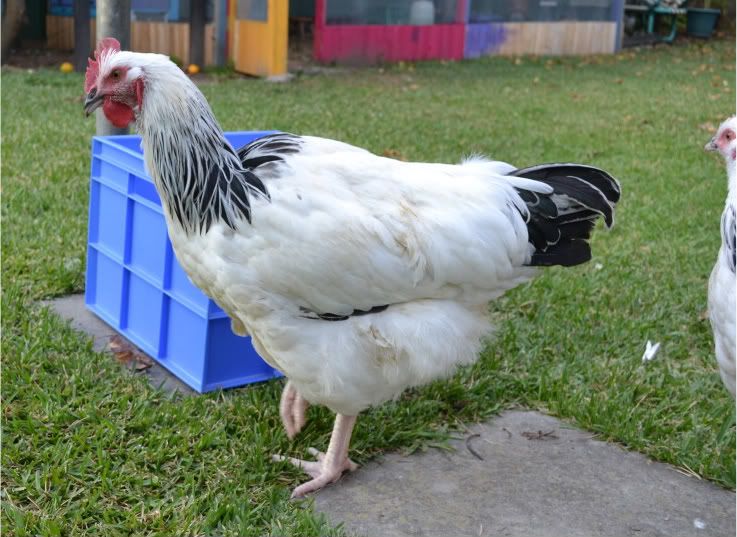 And Pepper the Australorp who is around 17 weeks. I change my mind every other day, but suspect it is just wishful thinking.
What do you guys think?