Okay firstly i would like some help with a roosters colour we have please?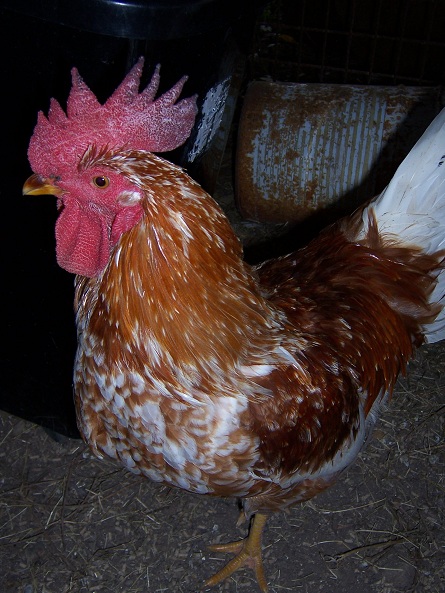 And another question about him see how his comb is like a purplish colour some of our boys combs do this, can anyone tell me what it is?
And what colour is this baby? The little tiny one in this photo we would like to know and the little black and goldy red one please?
Lockit
xo