Ive bought a lot of silkies in the last 6 months, working towards building up my flock so I don't have to bring in any more new birds.
I have black, white, partridge, grey, buff, splash and blue silkies. Mission complete !
The last breed on my wish list was bantam Orpingtons and Splash and Black Mottle Pekins.
My goal has been fulfilled. I now have every breed and colour my heart desires and some lovely roosters to breed my own chickens so I never have to introduce any more newcomers.
So here are the last beautiful additions to my flock.
A very pretty, cheeky, confident young black bantam Orpington. I was very lucky to get this cutie from the secretary of the Orpington Club. She settled in really well and adapted to her new home amazingly well. In person she looks like black velvet with a lovely beetle green sheen. I'm really pleased with her. (Ignore her sticky beak splash friend in the background
)
More pics to follow ...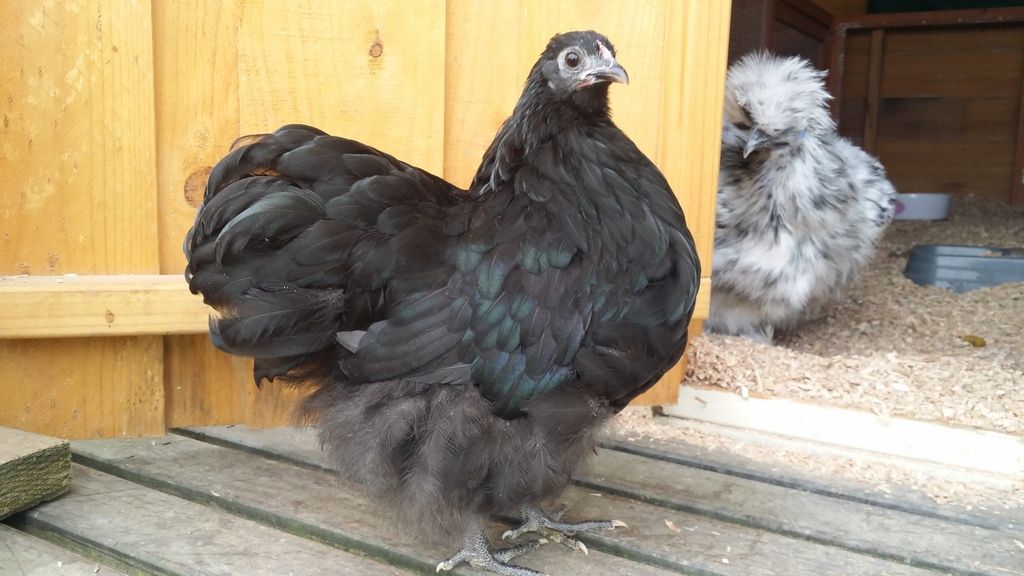 _________________
Love my girls - Silkies, Pekins, Campines, Light Sussex, Bantam Orpingtons, Isa Browns, New Hampshires
Silkie crosses, 8 roosters and forever in my heart my precious Thumbelina.