I have two lovely black Croad Langshan pullets thanks to a fellow BYP member and friend. I have called them
Soft
and
Gentle
. The only way I can readily tell them apart is that
Gentle
has a green legband and
Soft
has an orange one. Each has her own personality and these pics are a little record of
Soft
's activity the other day.
She has taken to laying in any open compost bin that she can find, either within the poultry runs or hopping up & over the fence until she can find one with an open top.
The first one she checked out:
After escaping into the back garden at large, the next bin she checked:
Then she found what she wanted: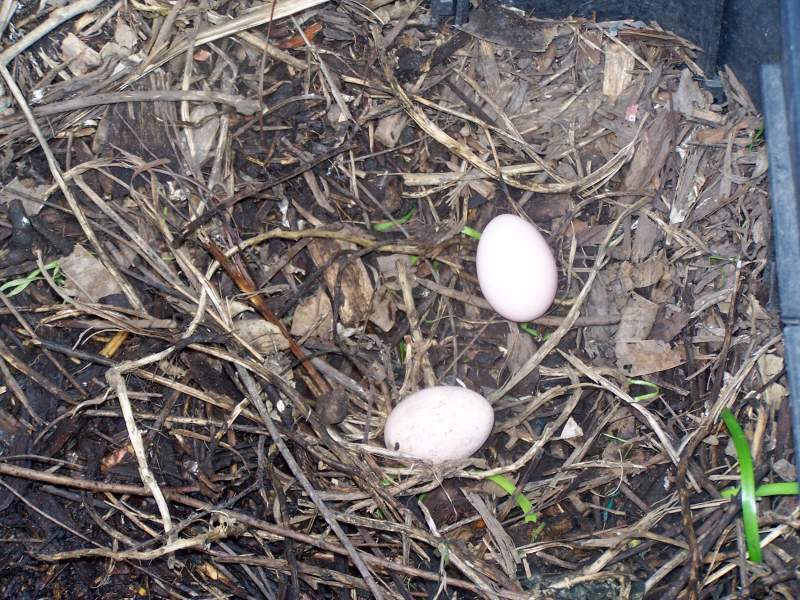 That done I watched her head off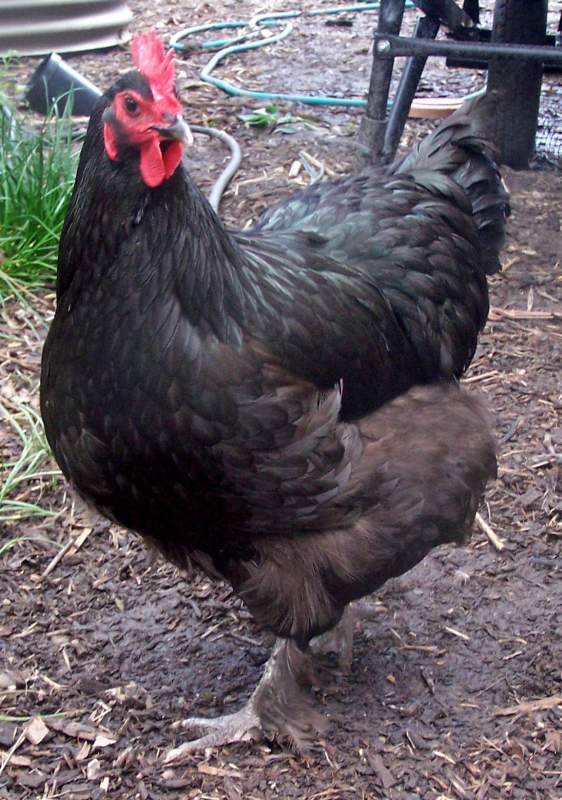 She had earned herself a refreshment
All done very quietly, no cackling unlike some of the other girls - just got on with her mission. I obviously missed looking in that bin the day before! All the time the weather was showering off and on and water in dishes is from heavy overnight rain.
I really do get pleasure from just observing the chooks going about their business.
Hope you enjoy the pics.