I went to Berry on Sunday and came home with these three! The original plan was to get 2 only but Mum couldn't resist the deep eyes of a blue Australorp.
These are the two silver-pencilled Wyandotte bantams who are supposed to be about 9 months old. At the moment they are named Cleo and Minnie. They are teeny small - I would say about 600g but I will weigh them and worm them soon so I'll find out.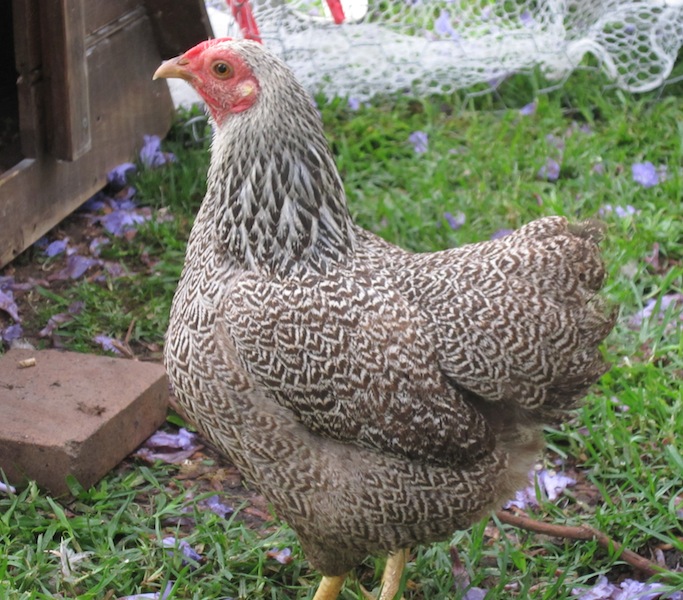 Now here is Violet the Australorp, around 18 months old - she does actually have two legs, despite the photo. I was SO anxious about how she would get on with the other two but so far they are fine. She is boss but there have been no fights.
She was wormed this morning and weighs 1kg. All three new girls have been trying to fight my girls through the wire which doesn't bode too well, but I am happy to leave them in their temporary set-up for a few weeks to alleviate things. Violet has laid 2 eggs already!
It might seem strange but one thing I am so happy about is that they all eat their pellets. When I last bought 2 Australorps at an auction they absolutely refused to eat any type of pellet I put in front of them. Only by making it into a mash could I get them to eat anything. They have both been rehomed now but it was such a relief to see them hoe into the regular pellets that my girls eat.
Anyway they are pretty cute and hopefully will become part of the flock soon! Just had to share.
Oh and here is the mini group