Neighbours down behind us and one yard over have two large chookies, who we have named Dora the Explorer and her sidekick Black Betty for reasons that will become apparent. They are commercial layers I think who used to freerange in their back yard.
Dora became bored with her yard and decided to spread her wings a little, escaping into the adjoining yard. This was so much fun, she talked Betty into keeping her company.
First they free-ranged in 'no man's land' - a strip of bushy ground several metres wide that runs along below the back of our yard, and way above the house it belongs to. Then they free-ranged up the easement path up beside our place:
Life was an adventure: Wotcha got?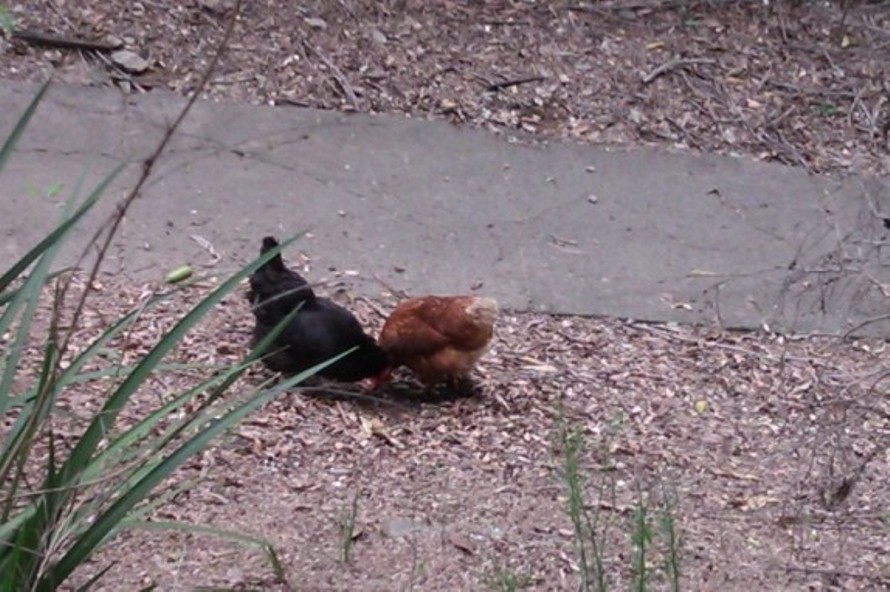 Then they free-ranged on our footpath, which wasn't much fun: Damn, a fence!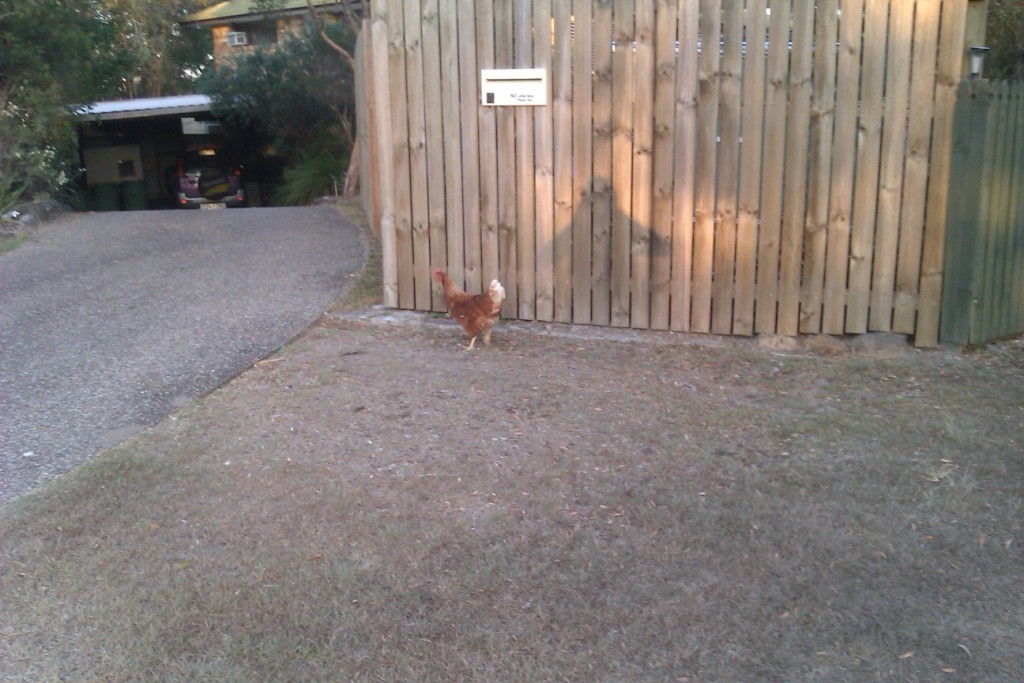 Then they free-ranged in our front yard gardens that run beside the driveway:
We loved seeing them and I even put water out in the garden in case they got thirsty on their wanderings. Life was full of treats. Oh look, there's another garden over there:
After a hard afternoon's fossicking, it's off back home. Betty must have turned in early.
Then their owners built a chook run to end all chook runs, all hardwood timber and much mesh and security, a real Chookcatraz. It looked amazing and judging by the indignant 'BWAAARKS' the chooks were amazed too when they realised they couldn't get out of it. For one day.
OH came in laughing early the next morning after he's been out to get the paper from the driveway. There was Dora, scratching away in the garden as if she'd never been locked up.
I think her owners have upped the security after several more free-range events. We don't see Black Betty much but Dora still occasionally visits and I always make sure there is water in the garden. I do like a persistent chook