Hi everyone.
I haven't been on BYP much lately because I've been busy on a mission ...
As quite a few of you are aware Ive had a lot of heartbreak with my silkies. After the loss of Honeybelle to Mareks disease I swore I wouldn't buy any more.
As with all addictions, easy to say harder to do.
Silkies are my passion. My obsession. So I couldn't help myself (despite knowing better) I have bought quite a few over the last several months. The following pics are of the stunning buffs and blues I had transported from breeders in NSW. I absolutely adore them and just want to share how pretty they are. I hope to breed them one day.
Meet Blossom a very, very special girl. She was so young and immature when she arrived. She was so excited in her coop one day she started flapping her wings and flew up in the air and smacked straight into the wall and knocked herself out cold. Her head was twisted on an angle for weeks. I took her to the vet and she confirmed head trauma. Poor little love finally came good but she hasn't been quite right ever since. I truly love this girl. I hope she makes it in the long run ...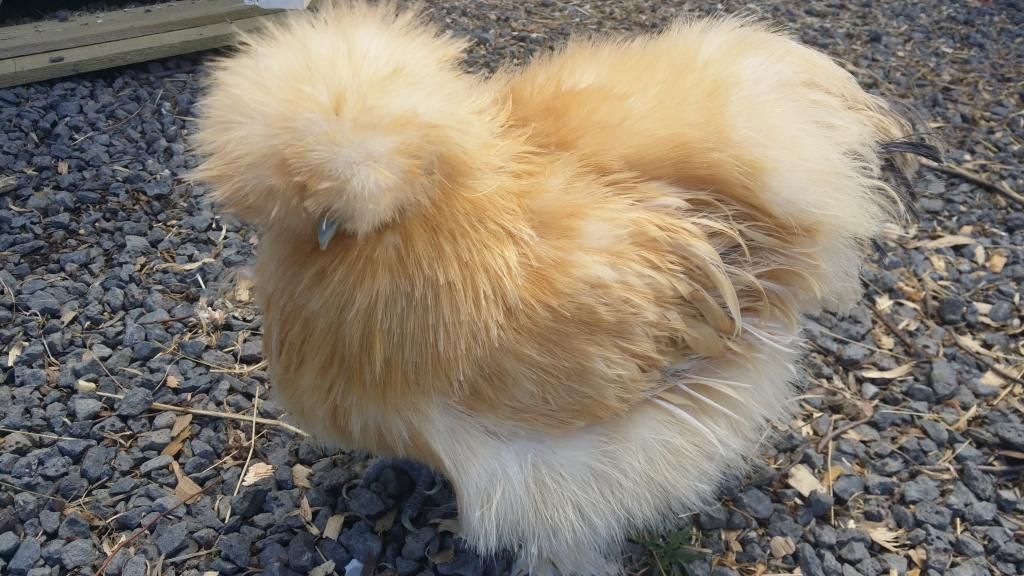 _________________
Love my girls - Silkies, Pekins, Campines, Light Sussex, Bantam Orpingtons, Isa Browns, New Hampshires
Silkie crosses, 8 roosters and forever in my heart my precious Thumbelina.