And a dreamcatcher from my Isa Brown who I have a very special bond with. She seeks me out every single day to jump on me for cuddles. When I pat her she closes her eyes and rests her head on my shoulder. Every morning when I pick up poo in her pen she jumps on my back and talks to me.
She was looking a little unwell recently and after taking her to the Melbourne Bird Clinic I decided to give her a hormone implant to give her body a rest and hopefully prolong her life. The implant induced a moult and I collected her feathers for this dreamcatcher to symbolise the love we share.
I searched for beads with larger holes so I could fit heaps more feathers but couldn't find the beads I was after.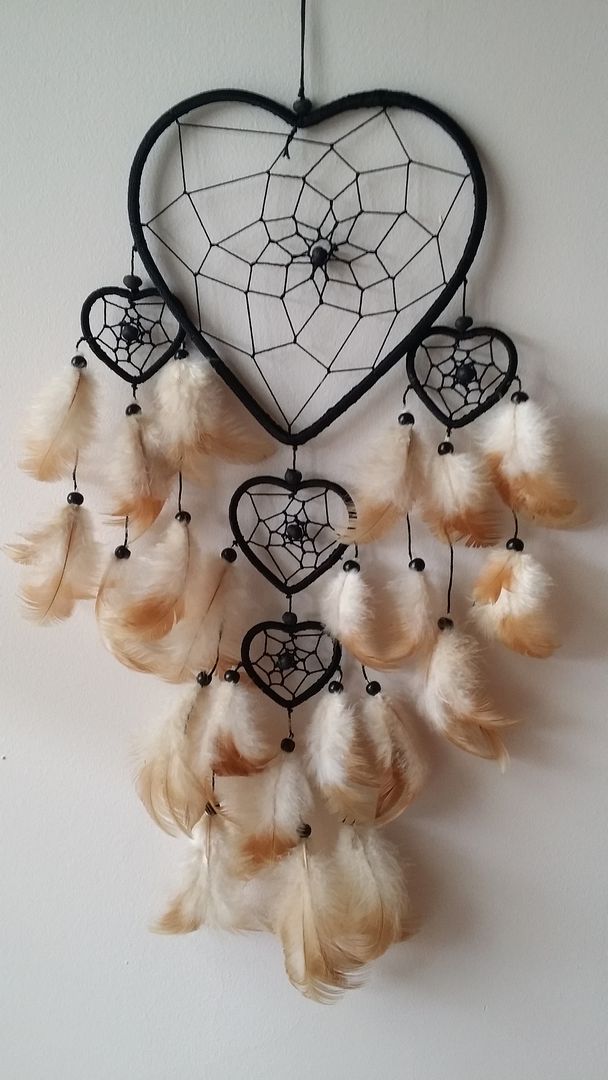 _________________
Love my girls - Silkies, Pekins, Campines, Light Sussex, Bantam Orpingtons, Isa Browns, New Hampshires
Silkie crosses, 8 roosters and forever in my heart my precious Thumbelina.