Greetings,
Long time lurker. Infrequent poster. I run Down South Barnevelders in Tasmania -
http://www.downsouthfarm.com
. I only keep the normal double laced Barnevelders. Recently one of my breeding groups has been producing the odd pure white chick. Here's a hen from last year.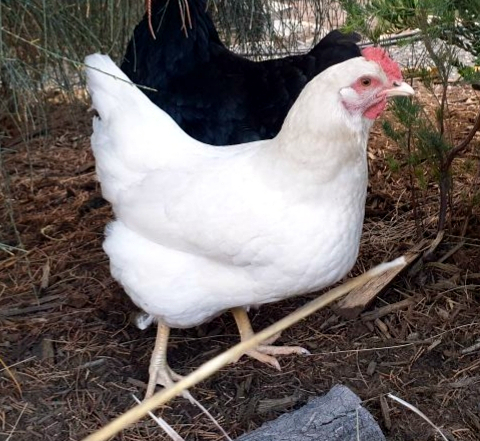 I have a new hatch that has one white chick in it. If you are interested please contact me either here or on
morgan@downsouthfarm.com
If it isn't practical for you to get a chick from Tasmania I could supply you some eggs from that group to hatch and you could see if you get a white chick. I had 3 white chicks from the 1049 eggs that group produced last year so the odds probably aren't super good though.
Morgan