Growing young goslings in bad weather always seems to result in a problem here. I have found that when they are ranging and getting lots of grass and getting lots of exercise, there is rarely a problem. As soon as we have torrential downpours and lots of bad weather which requires confinement, the leg problems start. My theory so far is that if they are confined and don't move around enough it's not good for them. I also think when they can't graze as much, they tend to alter the balance of their diet by eating too much crumble and not enough high fibre food. I'm guessing, but that's the pattern I've noticed. Then when a gosling has any problem they tend to sit down, stop eating and make themselves sicker.
At the moment I have a four week old one like this. He developed a slipped tendon - very clear and obvious. I am splinting it every day and it seems to be holding in place. He was the youngest of his siblings by about a week so he had a struggle keeping up and competing for feed etc. Now he is about half the size of the others and I wonder if he'll make it. He just doesn't look right, doesn't move around as much, doesn't have the energy or the gusto of the others. Today when strapping his bad leg again, I noticed that his good one is looking odd as well. He is using this leg fine. It moves fine etc, but there appears to be a build-up of something firm around the joint and down the leg. See what you think.
Firstly, outside of leg - could almost pass for normal except that slight bulge: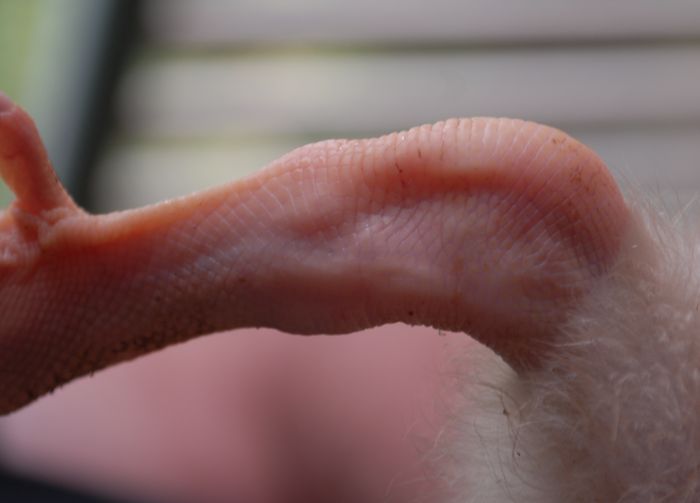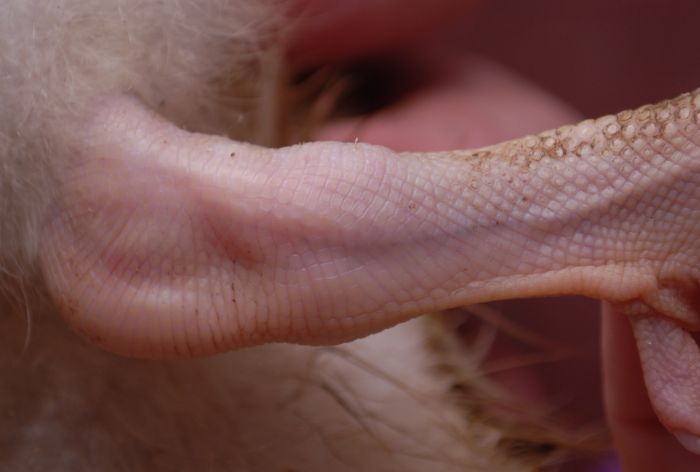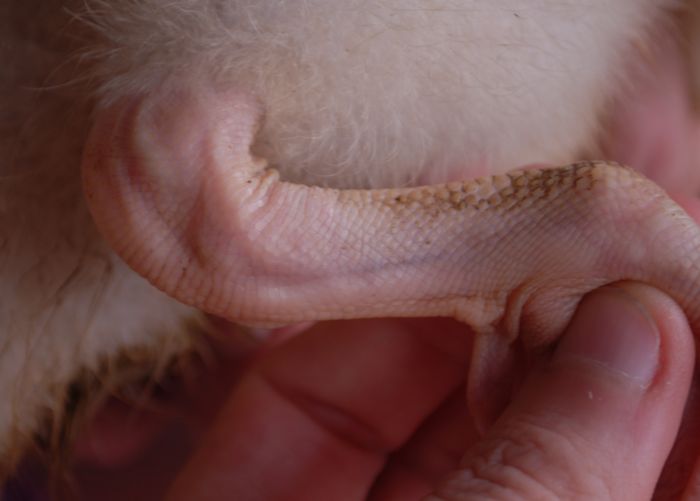 Now the inside - you'll see what I'm talking about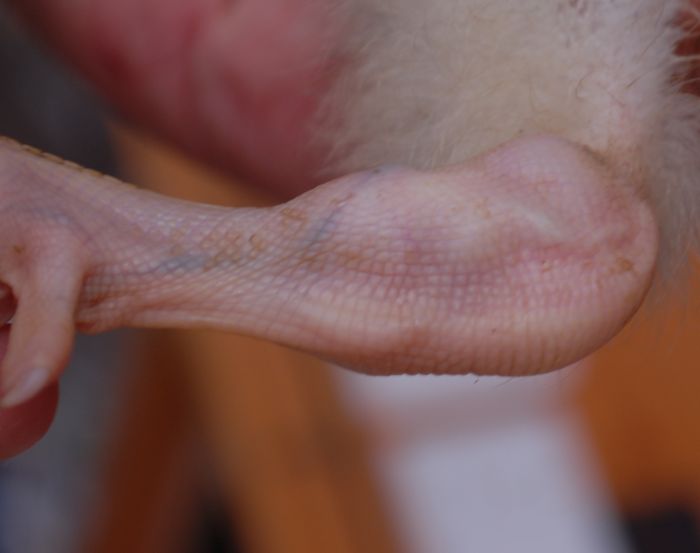 I'm not sure exactly what this buildup is (maybe gout?? although it seems to be down the leg more than right on the joint, kidney problem??), but I'm sure it's not good and it's probably related to the diet. I guess it's possible that he has an underlying problem that explains his lack of thriftiness etc. I'm going to try to increase the fibre in his diet and see how he goes. Sometimes you just get a runt that doesn't make it no matter what you do, but I'll give him a go. I'd like to get him swimming as soon as his other leg is stable enough.