Chicken07 wrote:
If they get sick once they hit the ground, then they are ingesting oocysts from the ground at a greater rate than they can manage.
The easy answer is to put a wire base under your tractor. It takes no room. We've done it with four pieces of recycled pine and a sheet of wire mesh. Let your chicks have a day on the ground and then put them on the wire to watch them.
This works. The wire here is too fine but the principle works: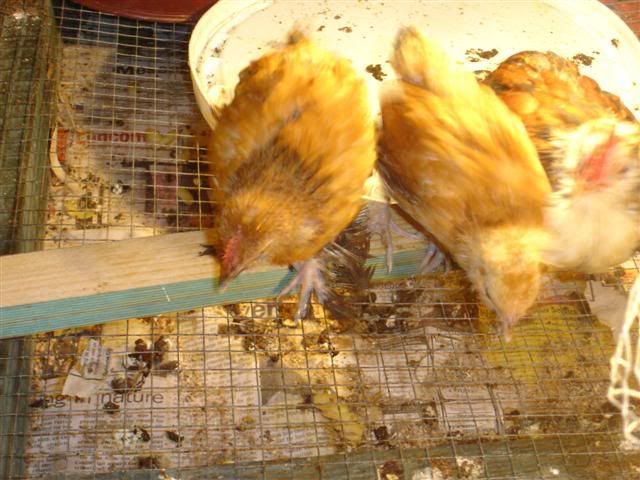 Alternatively, give your chicks a day in the pen, and then put them back into your brooder. However, if your brooder has shavings in there and they are able to peck at their own droppings they will be reinfecting themselves in there too.
This has been a really informative thread and this post is gold!!
I've been trying to work out how to put wire bases into my brooders for weeks. My brain's been aching with so much thinking!!
Cathy, you've shown how easy it can be.
I haven't had much trouble with coccidiosis here but two, 5 week old chicks I sold last weekend died after only a few days with their new owners who are experienced chook keepers. Since hearing the news I've been trying to work out what else I can do to make the chicks less susceptible.
for the pics and info.