240V to 12VAC 150W Outdoor Transformer
Delivers 150W at 12VAC, max. current 12.5A.
- Unit is dust and waterproofed to IP44, and is suitable for mounting outdoors away from direct rain.
- Size 145(L) x 87(W) x 88(H)mm.
- Includes 4 holes for easy screw mounting.
- Output is via a 2 core figure 8 lead, 2 metres long.
Price $69.95 Jaycar
Heater 12v 150w Car Caravan Boat Fishing cigarette plug
150W of instant heat. Perfect for the car or light application - no more waiting for the engine to warm any longer. This unit can be placed on the floor for warming feet or even attached to windows to act as a defogger.
This heater offers the following features:
150W ceramic element
360° swivel base
135cm power cord with cigarette lighter adapter (pictured below)
Freestanding design or mounting with velcro supplied
Maximum Dimensions: 72mm(H) x 100(W) x 130(D)
Price $32+ Ebay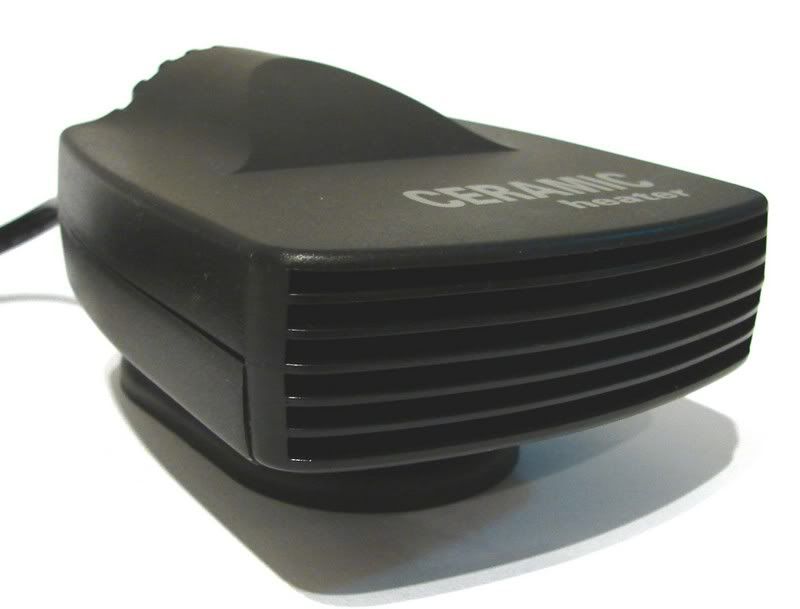 _________________
Polish Poodles, "Games" Aussie, English, Indian (Dark & Jubilee), Araucana, Minorca, Faverolle, hamburg, Sindian, RIR, Isa Brown, Pekin, Bantams, Guinea fowl
Rare breeds I like to eat
Asil, Buttercup, Sumatra, Maran and many more.