Update: well last night we didn't give up. We changed the HY setting (for those who have these) from .3 to .5 and it worked. I'm not sure if it was already set correctly and was just taking a long time. Anyway, changing the HY setting seemed to allow it to get to temp quicker. We kept reading the instructions and just trying things. It was a bit random really due to my ignorance, but in the end it's sorted. It's now holding 99.8 almost constantly. I set it at that point so that it doesn't go over 100, but it only fluctuates by 0.1 degree F. It is very, very accurate. Now hopefully the bulbs won't blow, but at least there are two of them. Sticking the eggs back in now.
The parts took 7 days to get here from the US. It wasn't cheap. The total cost of all three parts plus postage was:
$155.22 AUD
($96.85 USD)
Exchange rate: 1 AUD = 0.623953 USD
I am sure that I'm going to love using it though. No more stressing about temp, this is just too easy once it's set. Thanks for the tip Mark.
Some pics in case anyone is curious:
First: PID Unit - quite small isn't it?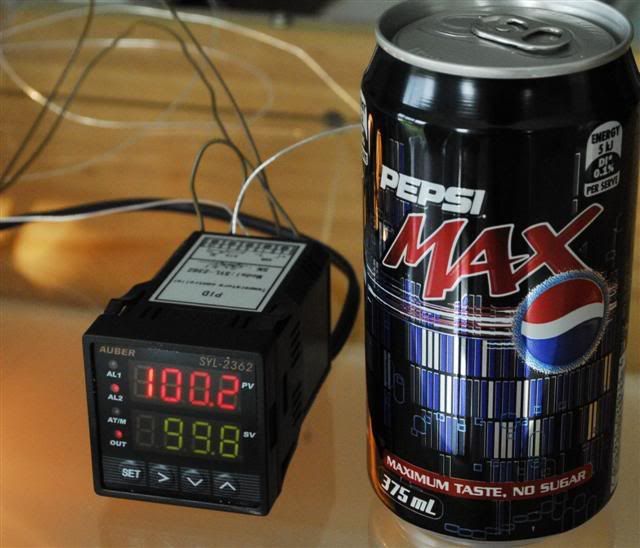 SSR connected to PID: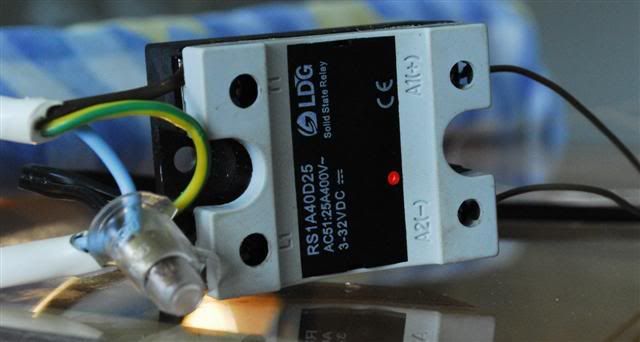 Display on PID:
I haven't bothered photographing the sensor. It's very small and just gets an in and out wire connected to the back of the PID. Just like a smaller version of what comes on a 'plug & play'
thermostat
.