I have recently completed a project where I converted my children's old swing-set into a chicken coop. I was inspired by Jo from this forum, but my construction turned out to be different to her's. I wanted to use corrugated colour-bond or similar, as Jo did, but I ended up using wood for most of the elements. This was due to wanting to use materials I already had around the yard and shed, rather than buying all new.
Some of the recycled elements include:
* the swing frame itself
* using old fence palings for the hutch part
* a shipping pallet for their next boxes to sit on
* old lawnmower catchers for next boxes
* a screen door purchased from a recycled building supplies yard
* bush rocks for fox-proofing from someone's side-of-the-road council pick-up
* bricks and pavers left over from when my house was built
* a log from an old retaining wall for their roost
* corrugated fibreglass from my parents' house renovation
Some of the items that I did have to purchase new include:
* the aviary wire
* screws, nails, hinges, hooks and locks
* some treated pine palings
Here are some "in progress" pics: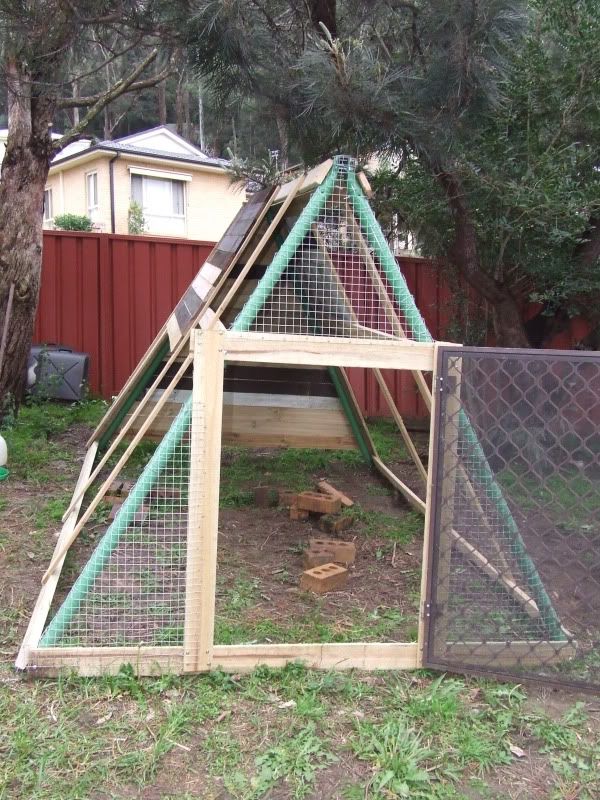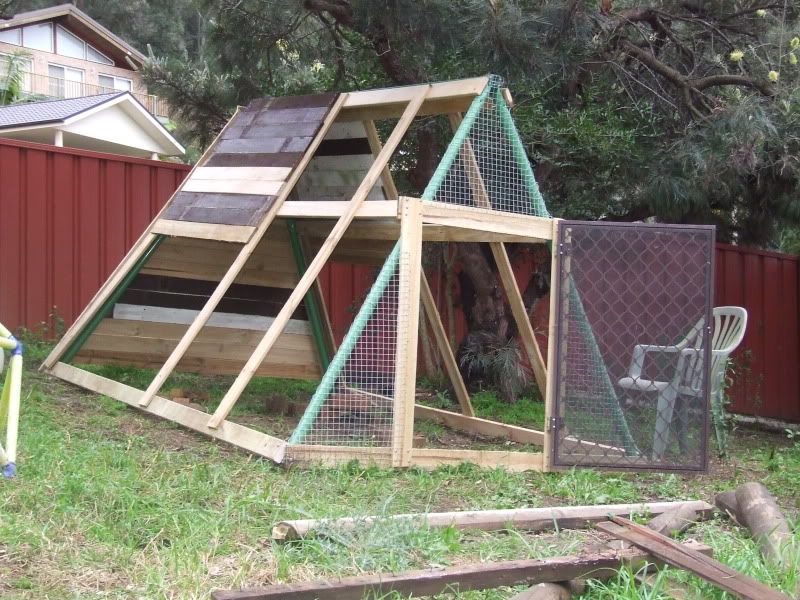 And the finished product: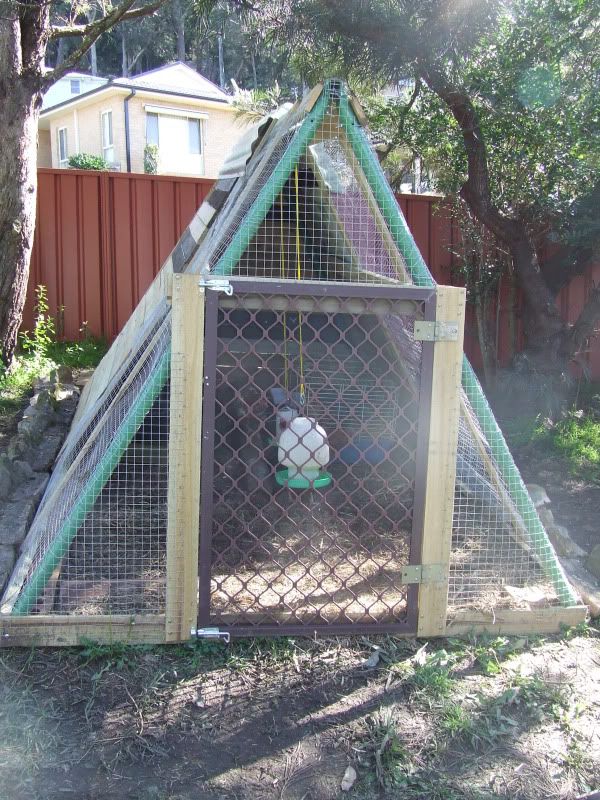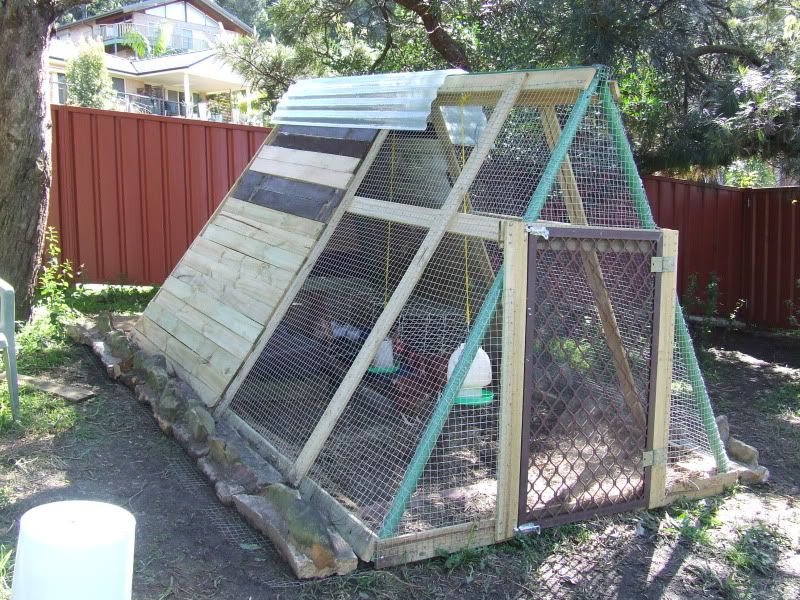 I know it is far from perfect, but I am pleased with how it turned out. Keep in mind that I am a busy single mother, with three children underfoot and minimal (okay, no!) building skills.
Here are the next boxes: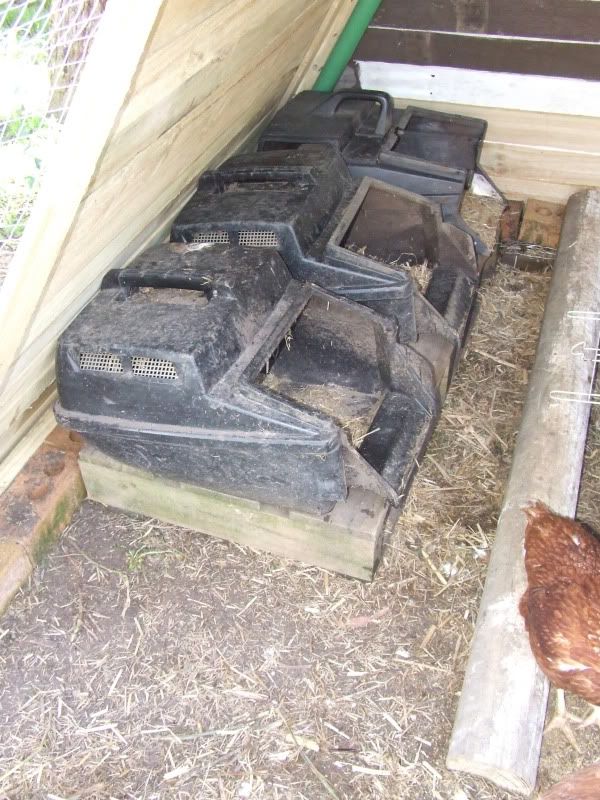 And my four new hens adopted from NSW Hen Rescue. They are former battery girls which is why they look so scruffy: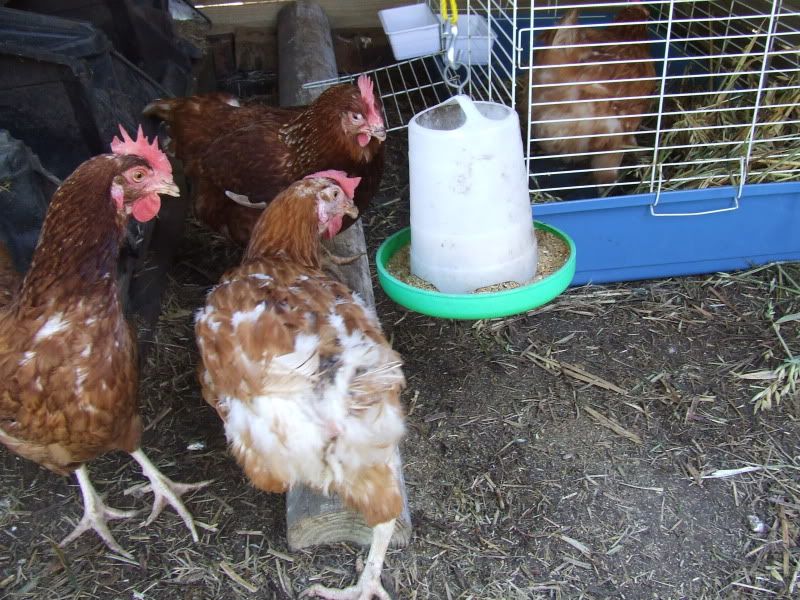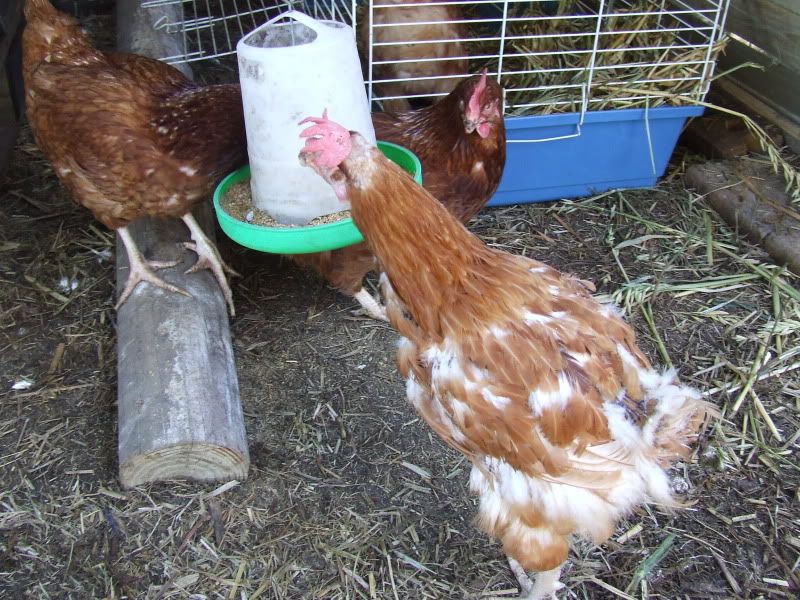 I am happy to answer any questions about the chicken house and how I built it if anyone is interested. Thanks for looking!
_________________
Kath
three children, three chooks
"Cute" the RIR "Sharp-Toe" the Australorp and "Pretty" the Leghorn