The changes are coming thick and fast now we are at the 7wk stage.
they are also a lot harder to catch so I just had to be patient and click away from a distance. They are also going to be leg banded today as they are getting harder to tell apart - if I can catch them that is.
Asajj 7wks - showing a few sneaky dark gold (but still banded) feathers, not developing barring on chest, flight feathers are black edged with gold. I want her to be a pullet, but possibly a cockerel.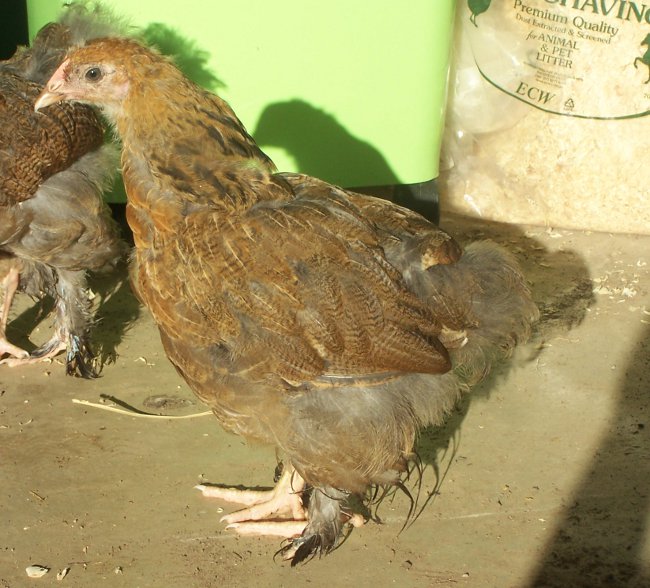 Aurra 7wks - I think a name change is in order for this one, feathers are getting darker, has a lot of sneaky black in wings, slowest in feathering, has always been a darker - more reddish colouring than the others.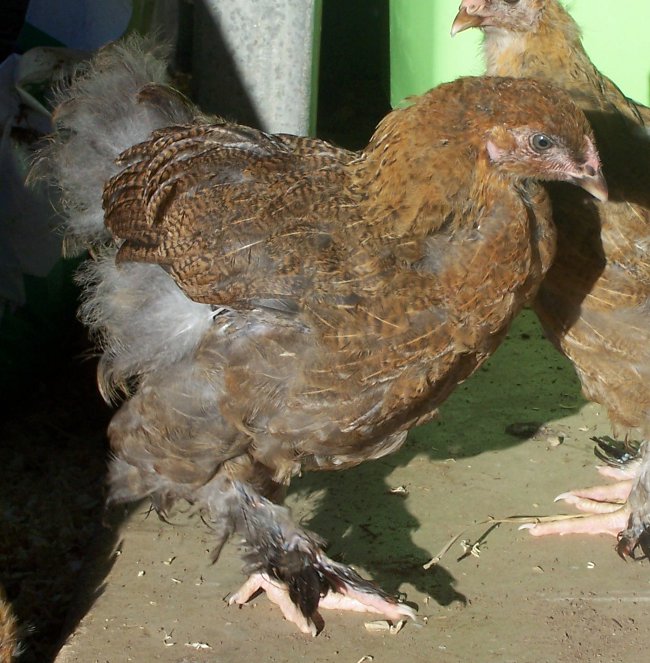 Padme 7wks - She has a very red comb and face, but she also has the most barring on her chest, is very evenly feathered and is the largest of the chicks. I am voting pullet.
Riyo 7wk - voting pullet