Hi all
I built my incubator about 16mths ago, Its fan forced & I have had about 95% hatch rate.
There are pictures of it at the bottom of this post.
I am about to start building another 1, so I will do it step by step with photos. I will build it over the next few weeks.
I will give sizes, what is needed, how to do it & what everything costs me.
I will be happy to answer any questions along the way.
My 1 is built out of an aluminium frame glazed with 16mm melemine (the stuff they make kitchen cupbords out of)
I know that a lot of people wont be able to get some of the things I use (like the aluminium) but I will give ideas on other things that can be used.
An incubator is a box, with 1 or 2 doors depending on how its built & what you use.
You could make 1 out of 16 or 18mm melemine, 17mm ply, an old bar fridge or even an old kitchen cupbord.
In my next post I will go through the things that are needed + there costs
Here are a few shots of my one if anyone wants a few ideas to start with.
In the photos it only has 1 egg tray but it will hold 3 + a hatch tray on the bottom.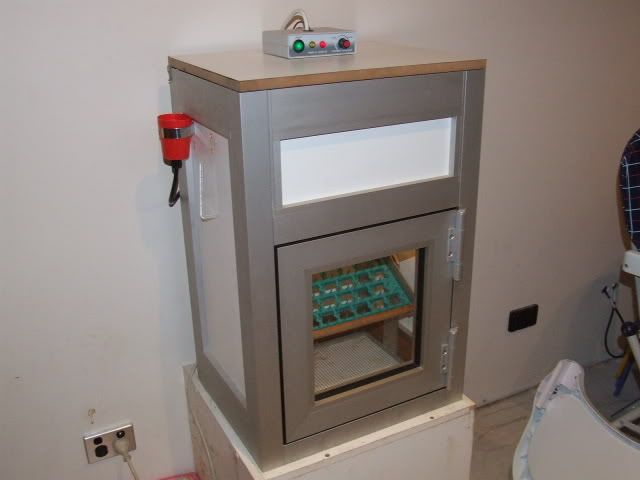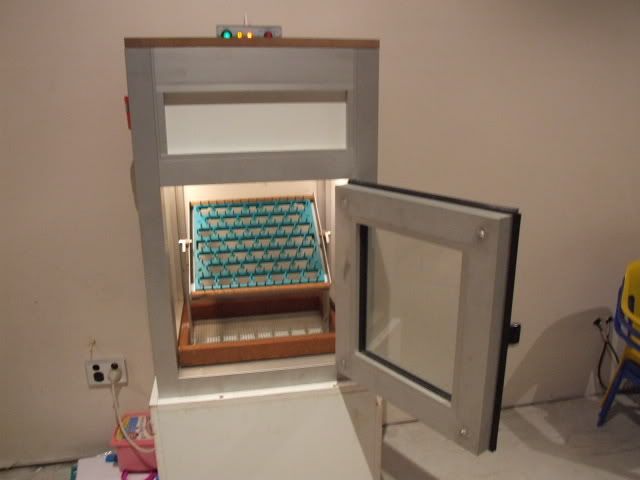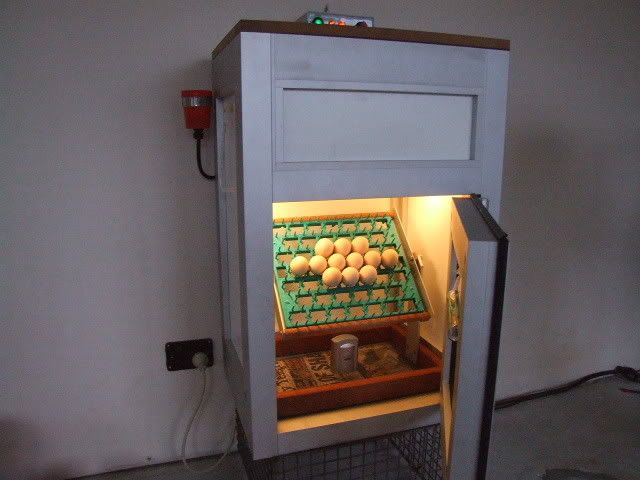 Regards
Mario