I had another exploration into the showing world on Sunday 19th Feb at The Dawlish sea wall in Devon.Apologies for only showing Cochin's here, only the majority of the day was spent hindering Ooops I mean helping(Stewarding) Dave Scrivener.
61 Cochins entered at this regional Cochin show. Best Cochin was Alan and Kate Syms, with a really nice white cock bird.(Not a patch on Marcel, but Marcel unfortunately wasn't there. This judge appeared to like white's.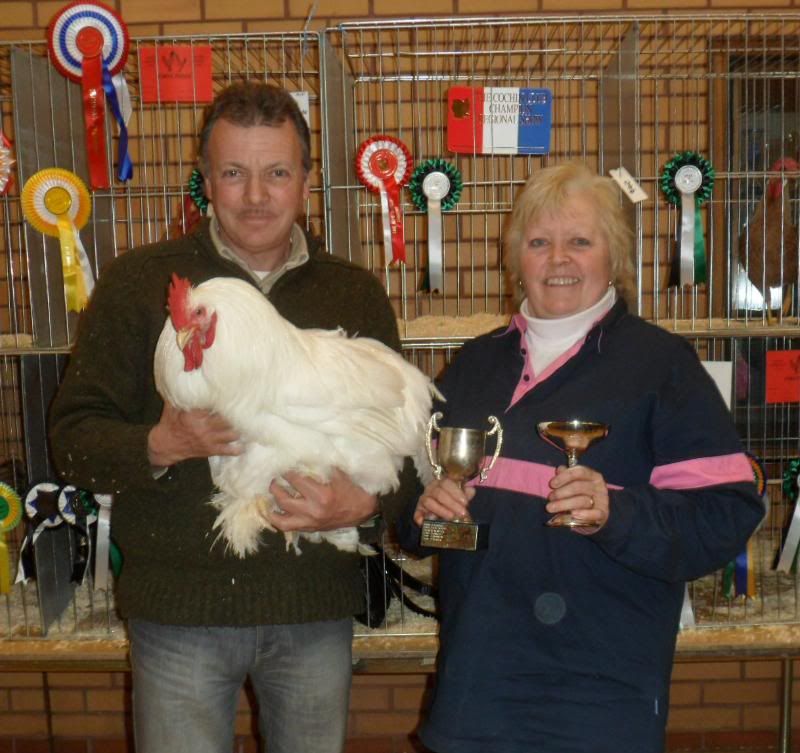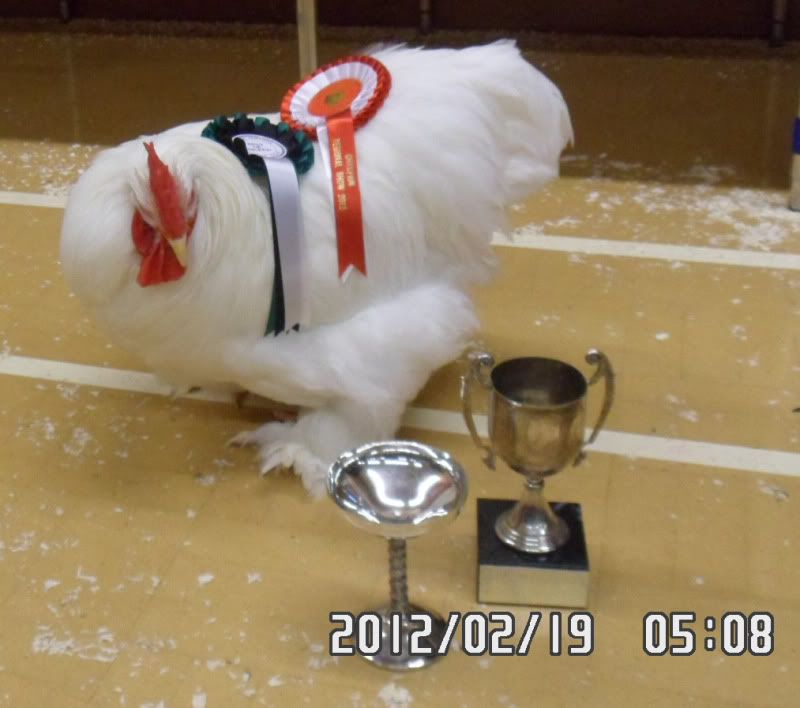 Then my birds entered.
Best Opposite sex. She came second at the Nat and at the Welsh Nat, so has staying power.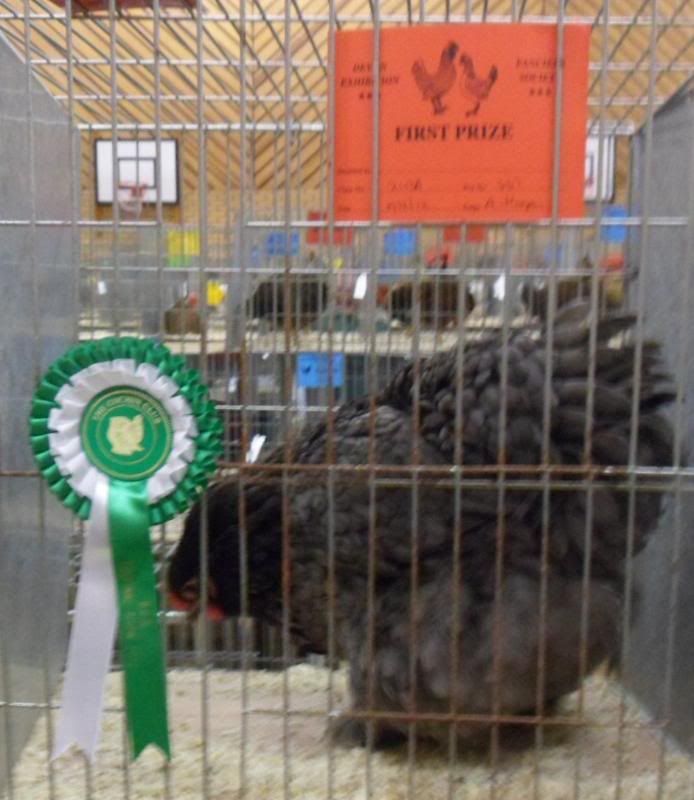 Then the others.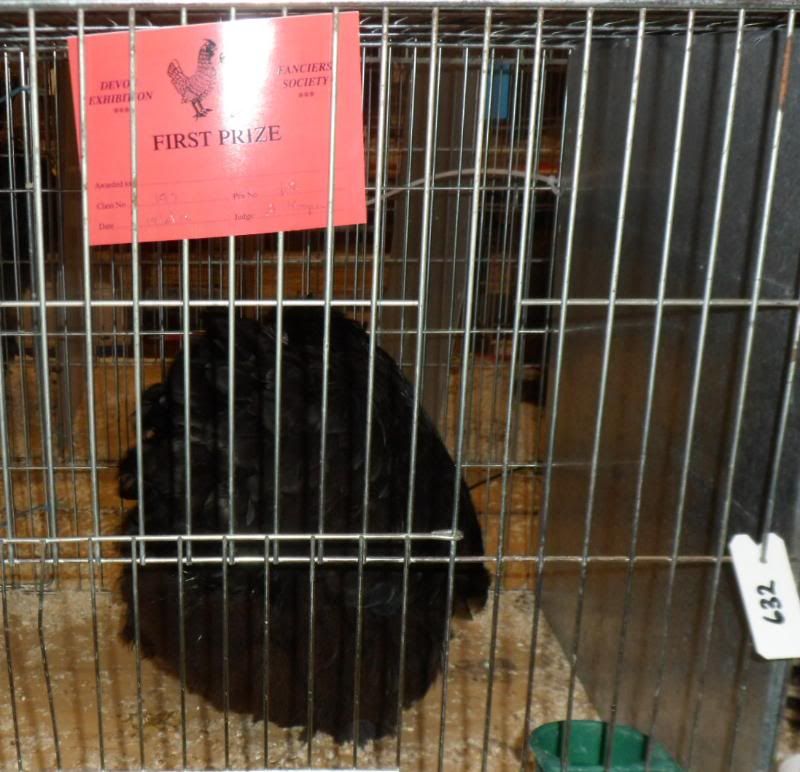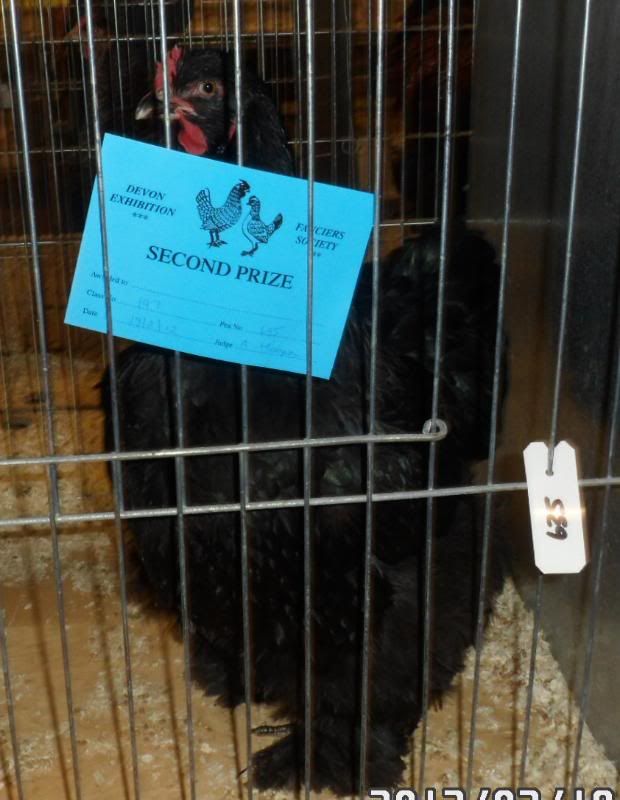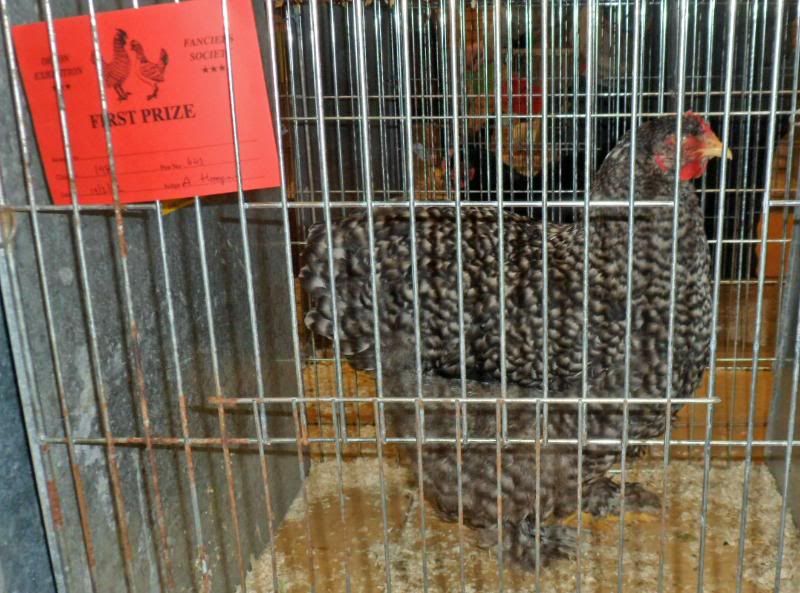 This pullet started off the day looking really nice, but she started ripping herself to bits???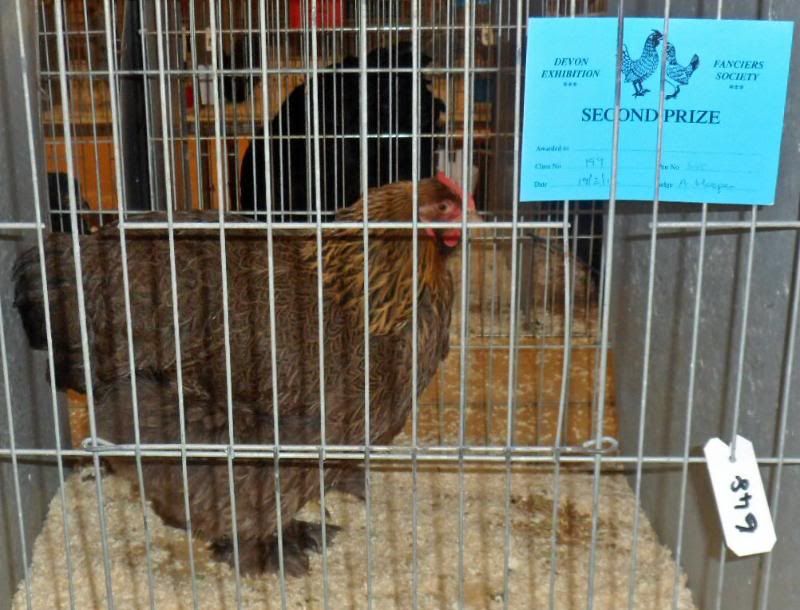 _________________
http://www.coachhousecochins.com
Make your words soft and sweet, as one day you might have to eat them!