Hi guys
I am sure this has been covered to death but I must be using the wrong search terms because I couldn't find anything.
Can you tell me if the following egg deformity is something to be concerned about? She's otherwise healthy, but all her eggs have this deposit on them now.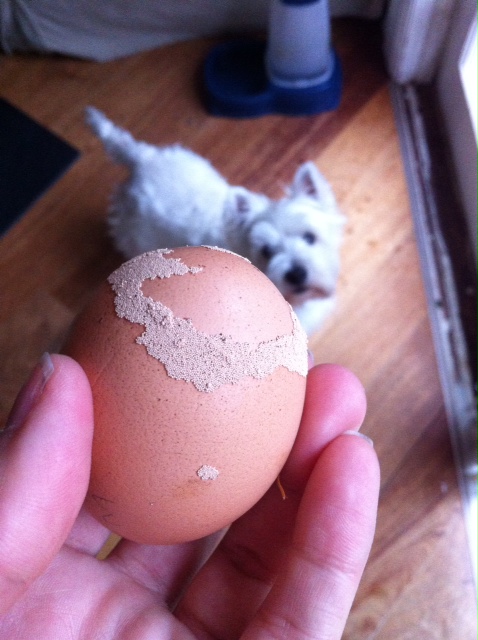 That's my helper Monty in the background. Has to be involved in everything.