hi rik, as you may have guessed by now from reading that website silkies can be notoriously tricky to sex!! at 4 weeks old you would be having quite a struggle. even after quite a few years of breeding silkies it can be quite a guessing game and many other breeders of this bird would agree.
sometimes there are tell tale signs, but is it possible to post a picture? it can also depend on the line of birds too.
basically you really need to wait until they lay an egg! which can be a long time for silkies. in many white lines though, the female has a beautiful white rounded crest by about 8-10 weeks, but some birds don't grow theirs until later, its quite variable. in some lines the big bump on head means girls, in others it means boys, so it really means knowing the birds. many people selling silkie chicks will not even hazard a guess at eh sex as it can be so tricky to get it right.....not trying to be discouraging
the positive thing though is that the boys usually have a lovely disposition as well and can still make a lovely pet
here is a picture of a little silkie girl i have, she started to show the roundness of her crest quite soon....mind you "she" could still trick me and be a he, but i doubt it :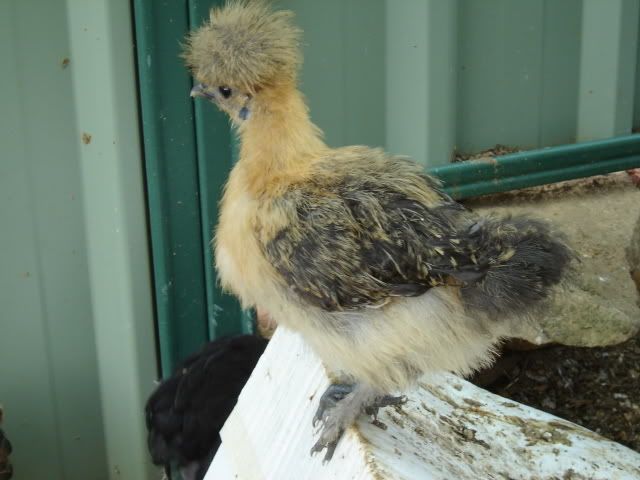 this one shows two boys, the black one in background and buffish one's head in foreground, they are a bit older, but see their crests are a different shape, sort of "swept" backwards..in the middle of them is another girl with a round crest.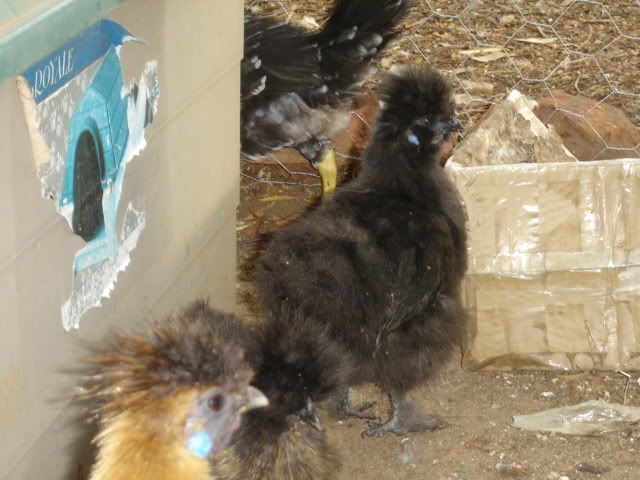 with my birds, and everyone's are different, i find the combs don't help much, but a guy was showing me a way he uses the other week using the shape of their comb when young.....but not sure yet and still testing the theory.
hope this helps a little