This is an appendix to another post about the illness and death of our beautiful Polish - Gracie. If you are squeamish - do not read on. We did this autopsy in an attempt to find any clues to the cause of her illness. I felt quite sick when watching my hubby do this, but the first part was the worst. After her body was removed and wrapped up and we were just looking at organs it was simply a matter of trying to solve a puzzle. Even if we can't work out what happened to Gracie, perhaps this pictures will help someone else understand how chicken insides work.
Her illness extended over four weeks. Her symptoms were
lethargy/sleepiness, head droopiness
Shaking head jerkily on occasion
We found some round worms
Some right side and right leg paralysis increasing toward the end
Some respiratory mucas at end
1. Evidence of vomitting at end.
2. Method of entry through chest wall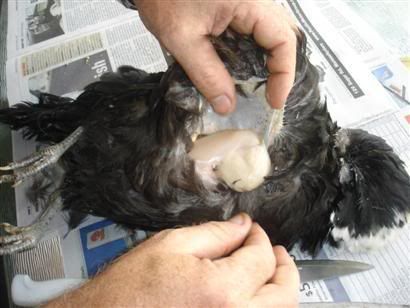 3. Chest opened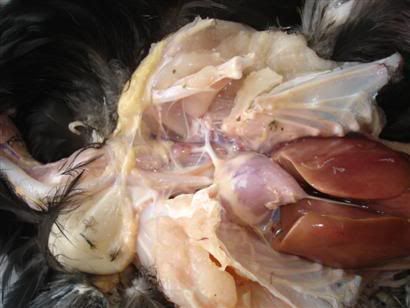 4. Heart in centre - liver we think
5. Pink lung being detached from chest wall
6. Redder lung being detached
7. Heart and lungs removed. We think one lung looks darker in colour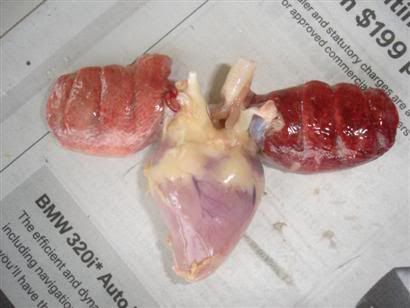 8. Heart sliced in half - we think it looks normal?
9. Lung with slice - it oozed bubbly froth - possible infection. Actually both lungs were very wet, this one was the worst.
10. Crop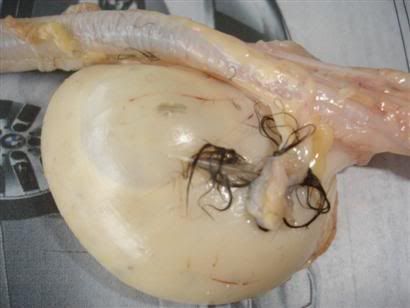 11. Bile duct?? staining surrounding it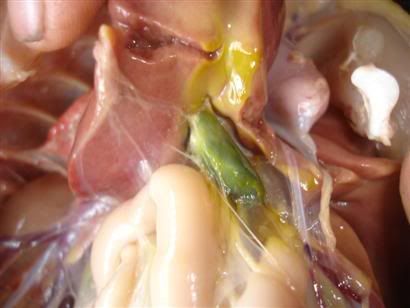 12. Pancreas?
13. Kidneys?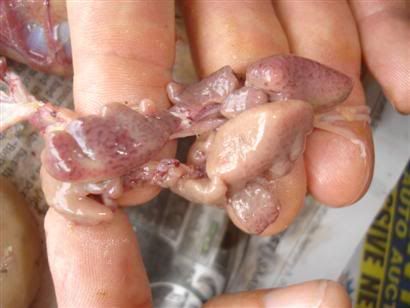 14. Intestine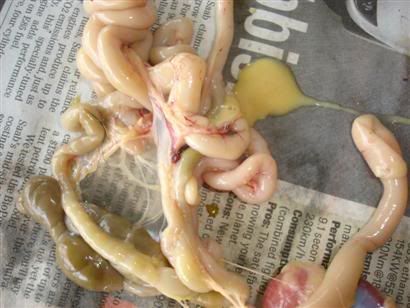 15. Gizzard opened
16. Underside of liver??
Our conclusion was that she died of pnuemonia, but that something else sickened her to begin with. We still don't know what that was. The head shake and the paralysis may indicate some central nervous system involvement. I would be interested in ideas from others.
Hope this was educational to someone and that I never have to do it again.