This is a very "how-to" written and presented by Fizzle (Stacey)
Mother Hen Box
This is my Mother hen box. My variation on what I believe is called a cold brooder.
I used a firm cardboard box which had a lid that fitted over the bottom. I cut an old towel into rectangles approx. 6 inches wide & the height of the box. I then tore/cut strips 1 inch wide to within an inch of the top of the strip. I then rolled these & poked them through small holes , approximately 1cm square, I'd cut in the lid of the box.
I cut a doorway into one end of the box.
I also used 2 pieces of Bamboo garden stake which was put through holes I cut in both the lid & base to get the lid at the right height. This then becomes adjustable with more holes added where necessary as the chicks grow. The box came with retro fitted airholes. If there are no airholes I'd be inclined to put them in on the sides and back.
My chicks spent their first night in their Mother hen box, which was in the enclosed end of a small A frame coop, on the grass -without a heat lamp, at 10 days old.
The temp outside was between 12 & 14 degrees celcius.
The second night, cooler, I 'chickened' out & picked the whole box up, chicks & all & carried them back to the brooder with heat lamp. When I stuck my hand in the box to get them out they were as warm as toast & I was kicking myself that I'd interfered. Still - better safe than sorry.
After that The heat lamp was packed away & the Mother hen box was their bed.
I did , at one stage put my digital thermometer in the coop with the outdoor probe stuck down inside the box. One inch from the top on the inside.
The outside temp was around 14-15 degrees celcius & the temp inside the box with chickens was 30 degrees celcius.
I have since learnt that I should have provided a hanging mother hen type contraption (ie mop head hanging down or similar) within the brooder from day one so that the chickens retain their natural instinct to 'go under Mum for warmth & comfort'.
Hope it helps someone
Picture 1... showing strips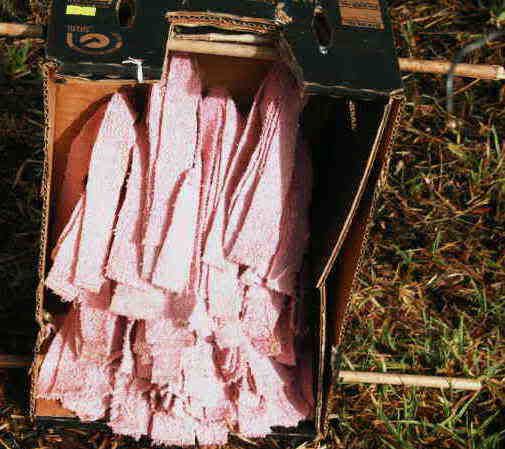 Picture 2.. showing the two boxes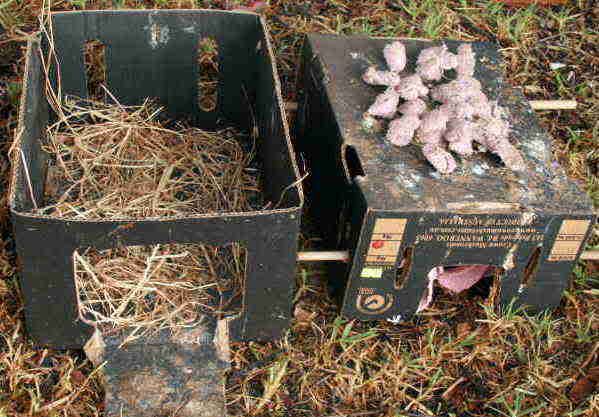 Picture 3.. showing the two boxes on top of each other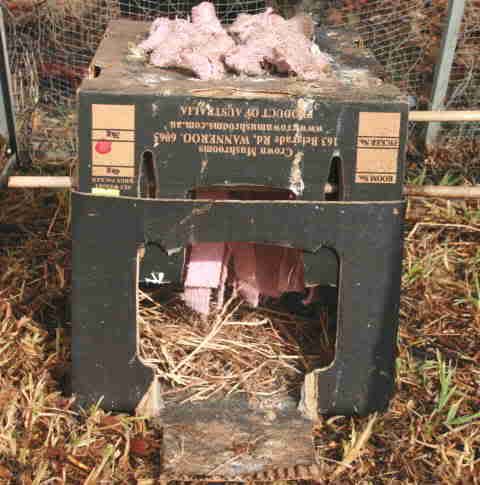 Picture 4.. showing the chicks inside the brooder box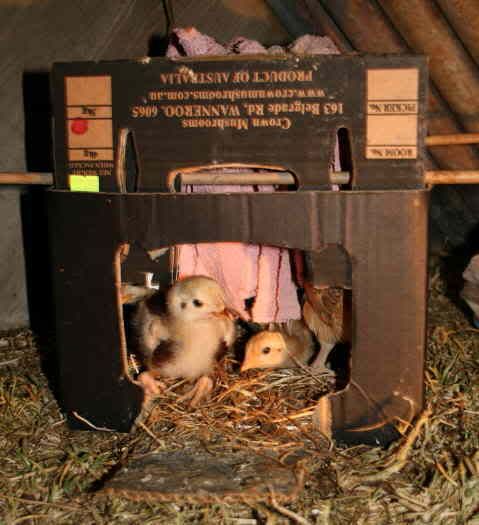 All text and photos by Fizzle
_________________[/img]