I have to work out the gender of a few young chickens as hobbyfarmfun & I went halves in some eggs and now we have to sort out who wants what?
This first one I think could be a cockerel plymouth rock. What do you think?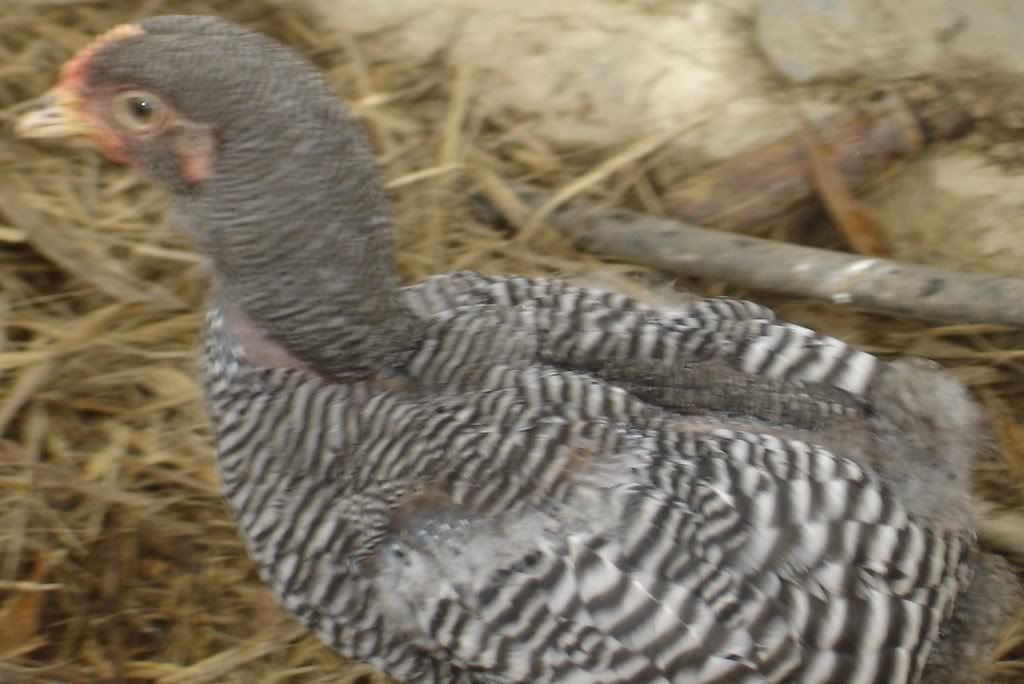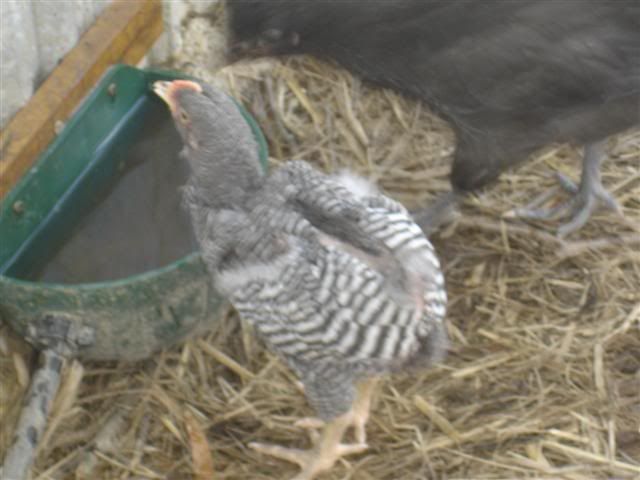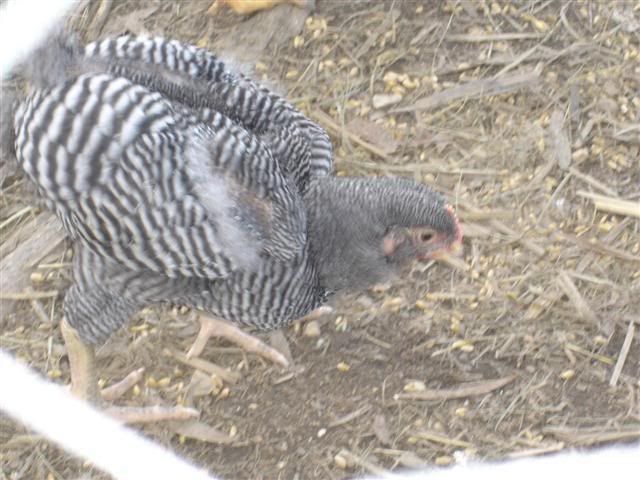 The next one is a silver laced wyandotte: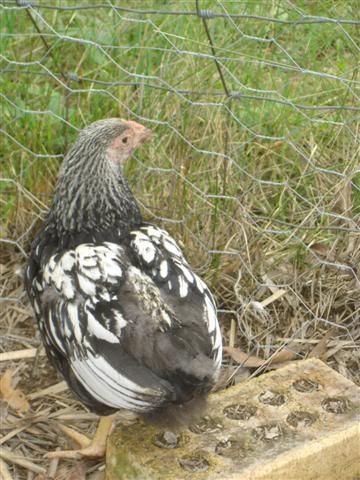 Thirdly, Gold laced wyandotte - pullet?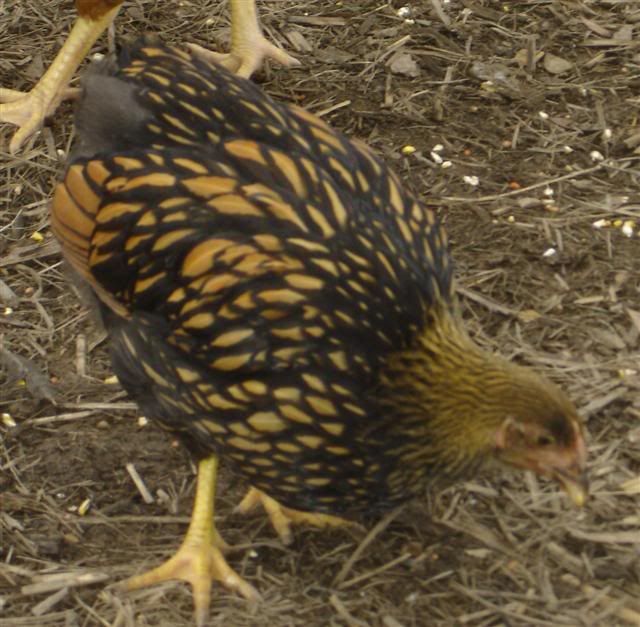 It's difficult to get photos. Most of them turn out a blur, or otherwise I get the back of them as they are running into a bush. I might have to catch them and put them in a small cage to get better ones.