You've some of your birds in our year book. We would love to get updates in word and picture for our future year books. Nina Morgan is now the secretary, but Elaine Oliver is the Yearbook editor, if you PM me I will give you her e-address, Send it to her and the whole article as you want will go into the year book.
The European buffs do have a deep orange with some black smuttiness in their tails, but you will have noticed they are a darker buff than the Brit ones are normally.
I can send you an e-copy of the book if you want to have a look?
With a name like Paul Rodgers, are you Free? Or do you keep Bad Company?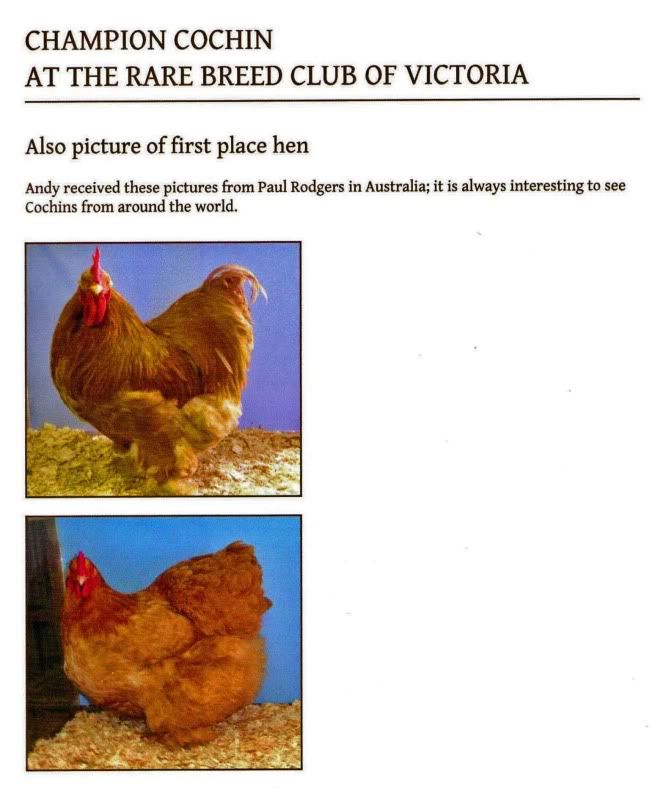 _________________
http://www.coachhousecochins.com
Make your words soft and sweet, as one day you might have to eat them!